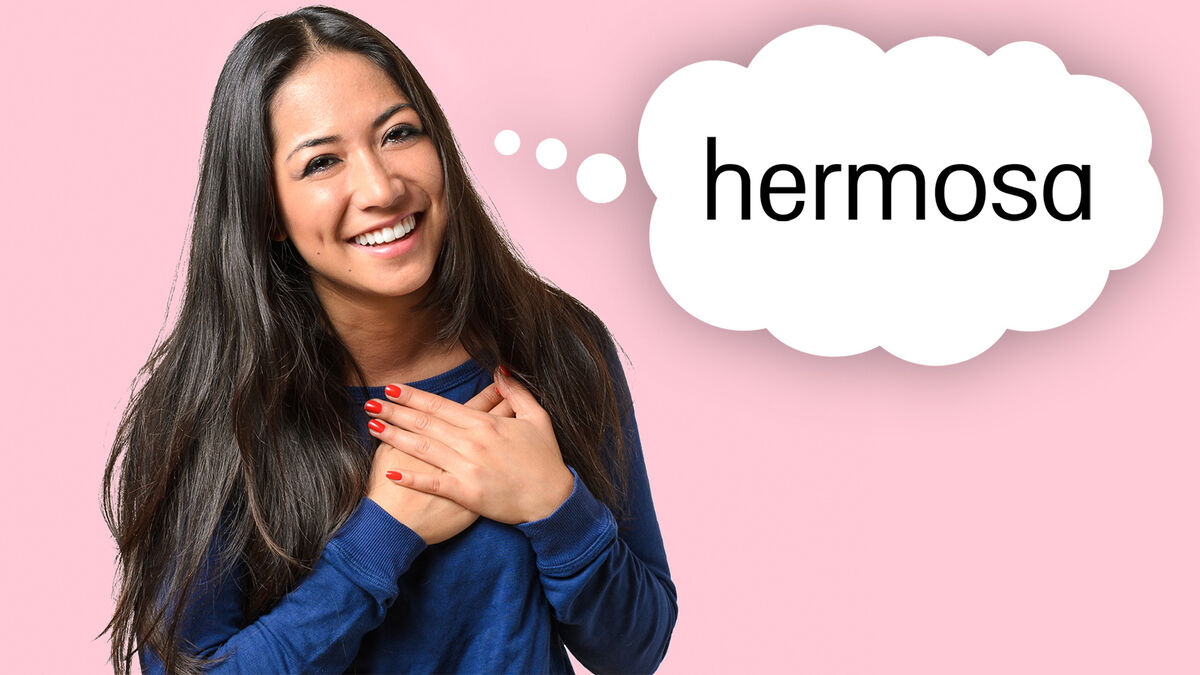 While it's not likely that anyone will ever get tired of hearing a loved one describe them as beautiful, finding other ways of expression can expand your communication horizons. Learning how to say beautiful in a lot of different languages provides creative options for expressing your appreciation of beauty.
100 Ways to Say Beautiful in Multiple Languages
Want to make sure never run out of ways to say beautiful? Use this extensive translation list for inspiration.
Six Languages With Gendered Words for Beautiful
Some languages have at least two ways of saying beautiful, with separate terms to describe women and men.
| | | |
| --- | --- | --- |
| Language | Feminine Word for Beautiful | Masculine Word for Beautiful |
| Arabic | jamila | jamile |
| French | belle | beau |
| Italian | bellissima | bellissimo |
| Spanish | hermosa | hermoso |
| Portuguese | bonita | bonito |
| Russian | krasivaya | krasivyy |
94 Languages With Gender Neutral Terms for Beautiful
Some languages use a gender neutral word term to mean beautiful rather than — or in addition to — having different words for men or women.
Afrikaans - pragtige
Albanian - bukur
Amharic - k'onijo
Armenian - geghets'ik
Azerbaijani - gözəl
Basque - ederra
Belarusian - pryhoža
Bengali - Sundara
Bosnian - prekrasno
Bulgarian - krasiv
Burmese - lhasaw a sainn
Catalan - bonic
Cebuano - matahum
Chichewa - zokongola
Corsican - bellu
Croatian - lijep
Czech - Krásná
Danish - smuk
Estonian - ilusad
Dutch - mooi
Esperanto - mooi
Filipino - ilusad
Finnish - kaunis
Frisian - moai
Gaelic (Irish) - o Hálainn
Gaelic (Scots) - bòidheach
Galician - fermoso
Georgian - lamazi
Greek - ómorfo
German - schön
Haitian - bèl
Hebrew - yafah
Hindi - sundara
Hmong - zoo nkauj
Hungarian -
Icelandic - falleg
Igbo - mara mma
Indonesian - indah
Irish - Go hálainn
Japanese - utsukushii
Javanese - ayu
Kannada - Sundara
Kazakh - ädemi
Khmer - da srasa saat
Kinyarwanda - mwiza
Korean - areumdapda
Kurdish - bedew
Kyrgyz - suluu
Lao - ngam
Latin - pulchram
Latvian - skaista
Lithuanian - graži
Luxembourgish - schéin
Macedonian - ubava
Mandarin - měilì
Malagasy - tsara tarehy
Malay - cantik
Malayalam - manēāharamāṇ
Maltese - sabiħ
Maori - ataahua
Marathi - sundara
Mongolian - üzesgelentei yum
Nepali - sundara
Norwegian - vakker
Polish - piękny
Portuguese - bela
Punjabi - sudara
Romanian - frumos
Russian - prekrasnyy
Samoan - aulelei
Scottish - bonnie
Serbian - Lepa
Sesotho - ntle
Shona - runako
Sinhala - lassanayi
Slovak - krásna
Slovenian - lepa
Somali - qurux
Sundanese - geulis
Swahili - nzuri
Swedish - vacker
Tajik - zeʙo
Tamil - Aḻaku
Telugu - andamaina
Thai - S̄wy
Turkish - güzel
Ukrainian - harnyy
Uzbek - chiroyli
Vietnamese - xinh đẹp
Welsh - hardd
Xhosa - entle
Yiddish - sheyn
Yoruba - lẹwa
Zulu - muhle
Of course, this isn't an exhaustive list of every possible way to say beautiful in a different language. While it includes many widely spoken languages and others that are more specific to a particular geographic area, these aren't the only ways to say beautiful in other languages. There are hundreds of languages spoken around the world, so they are not all included here. Even some of the languages listed have additional words or phrases that also mean beautiful. Using a foreign language dictionary is a great way to identify even more options.
Using New Ways of Saying Beautiful
Once you discover how the word beautiful is translated into multiple languages, you can vary the way you express your perception of beauty verbally.
If you plan to use these words in spoken conversations, be sure to properly master the appropriate pronunciation ahead of time. A smooth delivery will help improve the impact of what you are saying.
If you write love letters or poems to your significant other, consider using multiple translations of beautiful in the text.
For a creative project, consider creating a word cloud that includes dozens of different words for beautiful. You could create this using your computer or artistic skills such as painting or sketching.
Work different ways of describing beauty into your creative writing efforts. Such terminology can enhance poetry, short stories, novels, and other writings.
Create unique captions for photos you take and save or share via social media using these terms to vary the way you describe the loveliness depicted in the images.
Whether using a different language to express yourself, be prepared to explain the meaning of the term or phrase you are using to the message recipient. The fact that you know the word is a translation of beautiful doesn't mean that the other person does.
These are just a few examples of the many creative and interesting ways you can use various terms for beauty in your interaction with others and your writing and other creative pursuits.
Learn Even More Ways to Describe Beauty
Now that you can choose among 100 ways to say beautiful in different languages, consider expanding your vocabulary about the concept of beauty in other ways. For example, consider exploring synonyms for beautiful to identify other terms or phrases you can use to describe beauty, either in your own language or translated into others. You could start by learning beautiful Japanese words.There are endless possibilities when it comes to looking for new ways to let someone know that you see them as beautiful.