innate

in·nate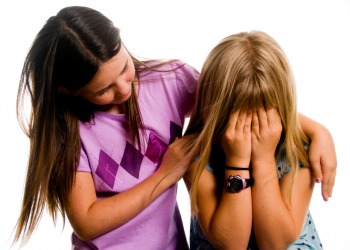 A child's innate desire to help a friend.
adjective
The definition of innate is existing from birth.

An example of innate is a child's natural desire to help her friends when they are in trouble.
---
innate
existing naturally rather than acquired; that seems to have been in one from birth: innate talent
existing as an inherent attribute: the innate humor of a situation

Bot.

borne at the apex of the support, as an anther
Origin of innate
Classical Latin
innatus
, past participle of
innasci
, to be born in, originate in from
in-
, in +
nasci
, to be born: see nature
---
innate
adjective
a. Existing naturally or by heredity rather than being learned through experience: "Chimpanzees show an innate distrust of contact with strangers" ( Cindy Engel )

b. Of or produced by the mind rather than learned through experience: an innate knowledge of right and wrong.

Possessed as an essential characteristic; inherent: "As the Army and farmers built more and more levees, the Missouri lost an innate capacity to absorb its frequent excesses" ( William Least Heat-Moon )
Origin of innate
Middle English
innat
from
Latin
innātus
past participle of
innāscī
to be born in
in-
in
; see
in-
2
.
nāscī
to be born
; see
genə-
in Indo-European roots.
Related Forms:
---
innate

Adjective
(not comparable)
Inborn; native; natural; as, innate vigor; innate eloquence.
Originating in, or derived from, the constitution of the intellect, as opposed to acquired from experience; as, innate ideas. See a priori, intuitive.
(botany) Joined by the base to the very tip of a filament; as, an innate anther.
Usage notes
Nouns often used with "innate": knowledge, idea, immunity, etc.
Verb
(third-person singular simple present innates, present participle innating, simple past and past participle innated)
To cause to exist; to call into being.
---