produce

pro·duce
After harvesting the produce from the garden, Karen will make a lentil soup with carrots and cabbage.
noun
Produce is defined as products of agriculture, particularly fruits and vegetables.

An example of produce is a carrot.
verb
Produce is defined as to create or bring into being.

An example of produce is to paint a work of art.
---
produce
transitive verb
-·duced′

,

-·duc′ing
to bring to view; offer for inspection: to produce identification
to bring forth; bear; yield: a well that produces oil

to make or manufacture: to produce steel
to bring into being; create: to produce a work of art

to cause; give rise to: war produces devastation
to get (a play, film, TV program, etc.) ready for presentation to the public
to supervise (a recording session, musical recording, etc.) and determine the final sound mix of the recording

Econ.

to create (anything having exchange value)

Geom.

to extend (a line or plane)
Origin of produce
Classical Latin
producere
from
pro-
, forward +
ducere
, to lead, draw: see pro- and duct
to bear, yield, create, manufacture, etc. something
something produced; yield; esp., fresh fruits and vegetables
---
produce
verb
pro·duced, pro·duc·ing, pro·duc·es
verb
transitive
To bring forth; yield: a plant that produces pink flowers.

a. To create by physical or mental effort: produce a tapestry; produce a poem.

b. To manufacture: factories that produce cars and trucks.

To cause to occur or exist; give rise to: chemicals that produce a noxious vapor when mixed.
To bring forth; exhibit: reached into a pocket and produced a pack of matches; failed to produce an eyewitness to the crime.
To act or operate as producer for: produce a stage play; produce a video.
Mathematics To extend (an area or volume) or lengthen (a line).
verb
intransitive
To make or yield products or a product: an apple tree that produces well.
To manufacture or create economic goods and services.
noun
Farm products, especially fresh fruits and vegetables, considered as a group.
Origin of produce
Middle English
producen
to proceed, extend
from
Latin
prōdūcere
to extend, bring forth
prō-
forward
; see
pro-
1
.
dūcere
to lead
; see
deuk-
in Indo-European roots.
Related Forms:
pro·duc′i·ble pro·duce′a·ble

adjective
---
produce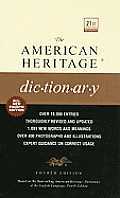 ---

Verb
(third-person singular simple present produces, present participle producing, simple past and past participle produced)
To yield, make or manufacture; to generate.
To make (a thing) available to a person, an authority, etc.; to provide for inspection.
(media) To sponsor and present (a motion picture, etc) to an audience or to the public.
Noun
(uncountable)
Items produced.
Amount produced.
Harvested agricultural goods collectively, especially vegetables and fruit, but possibly including eggs, dairy products and meat; the saleable food products of farms.
(Australia) Livestock and pet food supplies.
---
produce - Legal Definition
v
To provide or put forward.
Request to produce
. Method of written discovery used to obtain documents or things from opposing party.
---