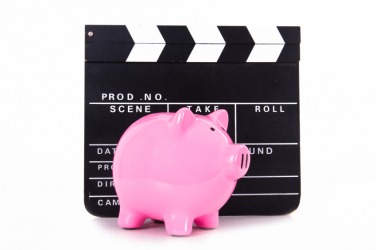 The producer is in charge of financing a movie.
noun
The definition of a producer is someone who creates good and services or is in charge of coordinating all aspects of creating an entertainment performance.

An example of producer is someone who is in charge of the financing of a play or movie.
An example of producer is a person who manages the business aspects of a television show.
---
producer
a person or thing that produces; specif., one who produces goods and services
a special type of furnace for making producer gas
a person in charge of the financing and coordination of all activities in connection with the production of a play, film, radio or TV program, etc.
a person who supervises a recording session and then determines the final sound of the recording mix
---
producer
noun
One that produces, especially a person or organization that produces goods or services for sale.
A person who supervises and controls the administrative, financial, and commercial aspects of staging a show or performance or of creating and distributing a video or audio recording.
A furnace that manufactures producer gas.
Ecology An organism, such as a green plant, that produces its own food through photosynthesis or chemosynthesis and constitutes the first trophic level in a food chain; an autotroph.
---
producer

Noun
(plural producers)
(economics) An individual or organization that creates goods and services.
One who produces an artistic production like a CD, a theater production, a film, a TV program and so on.
(biology) An organism that produces complex organic compounds from simple molecules and an external source of energy.
(UK, slang) An arrest for speeding after which the driver is allowed seven days in which to produce his/her driving licence and related documents at a police station.
(archaic) A furnace for producing combustible gas for fuel.
---