existence

ex·is·tence
noun
Existence is defined as the state of being alive, present and real.

An example of existence are the living things on this planet.
---
existence
the act of existing; state or fact of being
continuance of being; life; living
occurrence; specific manifestation
a manner of existing, being, or living: derelicts have a poor existence
a being; entity; thing that exists
Origin of existence
Middle English from Old French from Medieval Latin
existentia
from present participle of Classical Latin
existere
---
existence
noun
The fact or state of existing; being.
The fact or state of continued being; life: our brief existence on Earth.

a. All that exists: sang the beauty of all existence.

b. A thing that exists; an entity.

A mode or manner of existing: scratched out a meager existence.
Specific presence; occurrence: The Geiger counter indicated the existence of radioactivity.
---
existence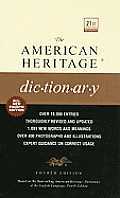 existence
actuality
being
These nouns denote the fact or state of existing:
laws in existence for centuries; an idea progressing from possibility to actuality; a point of view gradually coming into being.
Antonym: nonexistence
---

Noun
(countable and uncountable, plural existences)
The state of being, existing, or occurring; beinghood.

Most people doubt the existence of the Loch Ness monster.
Origin
From Old French existence, from Late Latin existentia ("existence").
---