universe

u·ni·verse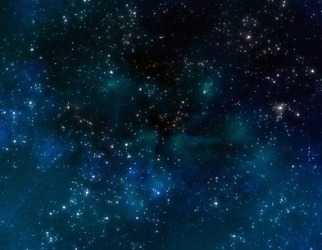 A view of the universe.
noun
The universe is the whole of all matter, energy, planets, galaxies and space.

An example of universe is where everyone and everything exists.
---
universe
the totality of all the things that exist; creation; the cosmos
the world, or earth, as the scene of human activity
a field or sphere, as of thought or activity, regarded as a distinct, comprehensive system

Math.

a universal set
Origin of universe
Classical Latin
universum,
the universe from neuter of
universus,
all together from
unus,
one +
versus,
past participle of
vertere,
to turn: see verse
---
universe
noun
All space-time, matter, and energy, including the solar system, all stars and galaxies, and the contents of intergalactic space, regarded as a whole.
A hypothetical whole of space-time, matter, and energy that is purported to exist simultaneously with but to be different from this universe: an alternate universe.

a. A model or conception of the earth and everything else that exists: "Apart from celestial beings, the aboriginals' universe contained spirits of the land and sea" ( Madhusree Mukerjee )

b. The human race or a subset of it: "It was a universe that took slavery for granted" ( Adam Hochschild )

A sphere of interest, activity, or understanding: "their almost hermetically sealed-off universe of part-time jobs and study and improvised meals" ( Sue Miller )
Logic See universe of discourse.
Statistics See population.
Origin of universe
Middle English
from
Old French
univers
from
Latin
ūniversum
from neuter of
ūniversus
whole
ūnus
one
; see
oi-no-
in Indo-European roots.
versus
past participle of
vertere
to turn
; see
wer-
2
in Indo-European roots.
---
universe

---
universe - Computer Definition
A relational DBMS from IBM that runs on the major Unix and Windows servers. By 1997, more than a million seats had been sold. UniVerse includes its own BASIC programming environment and a variety of tools and enhancements for programming UniVerse applications. UniVerse was originally developed by Ardent Software, which was acquired by Informix and then IBM. It is part of IBM's U2 product family. See UniData.
---