nature

na·ture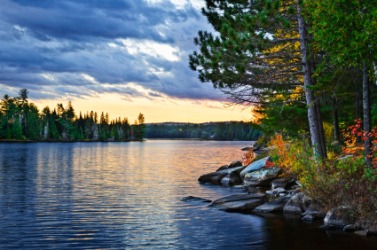 The beauty of nature.
noun
Nature is defined as the natural Earth and the things on it, or the essence of a person or thing.

The trees, forests, birds and animals are all an example of nature.
If someone is inherently evil, this is an example of a person who has an evil nature.
---
nature
the essential character of a thing; quality or qualities that make something what it is; essence
inborn character; innate disposition; inherent tendencies of a person
the vital functions, forces, and activities of the organs: often used as a euphemism
kind; sort; type: things of that nature
any or all of the instincts, desires, appetites, drives, etc. of a person or animal
what is regarded as normal or acceptable behavior
the sum total of all things in time and space; the entire physical universe
[sometimesN-] the power, force, principle, etc. that seems to regulate the physical universe: often personified, sometimes as Mother Nature
the primitive state of man
a simple way of life close to or in the outdoors: campers getting back to nature
natural scenery, including the plants and animals that are part of it

Archaic

affectionate or kindly feeling

Theol.

the state of humanity viewed hypothetically as unredeemed by grace
Origin of nature
Old French from Classical Latin
natura
from
natus
, born, produced: see genus
in a state of nature
completely naked
not cultivated or tamed; wild
uncivilized
of the nature of
having the essential character of; like
---
nature
noun
a. The material world and its phenomena: scientists analyzing nature.

b. The forces and processes that produce and control these phenomena: the balance of nature.

The world of living things and the outdoors: spent the day enjoying nature.
A primitive state of existence, untouched and uninfluenced by civilization or social constraints: when people lived in a state of nature.
The basic character or qualities of humanity: It is only human nature to worry about the future.
The fundamental character or disposition of a person; temperament: a man of an irascible nature. See Synonyms at disposition.
The set of inherent characteristics or properties that distinguish something: trying to determine the nature of a newly discovered phenomenon.
A kind or sort: confidences of a personal nature.

a. The processes and functions of the body, as in healing: The doctor decided not to do anything and let nature take its course.

b. Heredity: behavior more influenced by nature than nurture.
Origin of nature
Middle English
essential properties of a thing
from
Old French
from
Latin
nātūra
from
nātus
past participle of
nāscī
to be born
; see
genə-
in Indo-European roots.
---
nature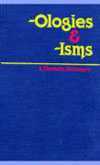 See also earth; environment
aetiology
etiology.
ambrology
the study of the sources and formation of amber.
—ambrologic, ambrological,

adj.
anthropopsychism
the assignment of a humanlike soul to nature.
— anthropopsychic,

adj.
azoology
the study of inanimate nature.
chemism
the quality of chemical activities, properties, or relationships.
conservationist
a person who advocates the conservation of the natural resources of a country or region.
—conservational,

adj.
etiology, aetiology
the science of the causes of natural phenomena.
—etiologic, aetiologic, etiological, aetiological,

adj.
physiolatry
the worship of nature.
—physiolater,

n.

—physiolatrous,

adj.
physiosophy
the body of wisdom about nature.
physis
1.
the principle or concept of growth and change in nature.
2.
nature considered as the source of growth and change.
3.
something that grows or develops.
physitheism
1.
the assignment of a physical form to a god.
2.
the deification and worship of natural phenomena; physiolatry.
physiurgic
produced by natural rather than divine or human forces.
thaumatography
a dissertation on the wonders of nature.
—thaumatographic,

adj.
---
nature

Noun
(countable and uncountable, plural natures)
(uncountable) The natural world; consisting of all things unaffected by or predating human technology, production and design. e.g. the ecosystem, the natural environment, virgin ground, unmodified species, laws of nature.
The innate characteristics of a thing. What something will tend by its own constitution, to be or do. Distinct from what might be expected or intended.
The summary of everything that has to do with biological, chemical and physical states and events in the physical universe.
Conformity to that which is natural, as distinguished from that which is artificial, or forced, or remote from actual experience.
Kind, sort; character; quality.
Shakespeare

Oppressed nature sleeps.
terms etymologically related to nature
Verb
(third-person singular simple present natures, present participle naturing, simple past and past participle natured)
(obsolete) To endow with natural qualities.
Origin
From Middle English natur, nature, from Old French nature, from Latin nātÅ«ra ("birth, origin, natural constitution or quality"), future participle from perfect passive participle (g)natus ("born"), from deponent verb (g)nasci ("to be born, originate") + future participle suffix -urus. Replaced native Middle English cunde, icunde ("nature, property, type, genus, character") (from Old English Ä¡ecynd), Middle English lund ("nature, disposition") (from Old Norse lund), Middle English burthe ("nature, birth, nation") (from Old English Ä¡ebyrd and Old Norse *byrðr). More at kind.
---