energy

en·er·gy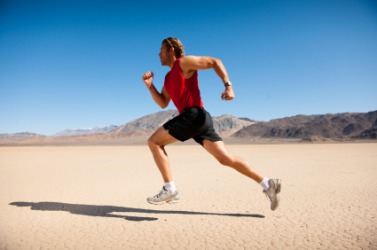 A runner needs a lot of energy.
noun
Energy is defined as the capacity for activity or the exertion of power.

An example of energy is a person being able to run five miles just after waking up.
An example of energy is what is created by a wind turbine.
---
energy
noun
pl.
-·gies
force of expression or utterance

potential forces; inherent power; capacity for vigorous action
[often pl.] such forces or power, esp. in action: to apply all one's energies

strength or power efficiently exerted

those resources, as petroleum, coal, gas, wind, nuclear fuel, and sunlight, from which energy in the form of electricity, heat, etc. can be produced
the available supply of such usable resources: an energy shortage

Physics

the capacity for doing work: abbrev. E
Origin of energy
Late Latin
energia
from Classical Greek
energeia
from
energ?s
, active, at work from
en-
, in +
ergon
, work
---
energy
noun
pl.
en·er·gies
The capacity for work or vigorous activity: Who has the energy to climb that trail? See Synonyms at strength.

a. also energies Exertion of vigor or power: a project requiring a great deal of time and energy; devoted her energies to writing songs.

b. Vitality and intensity of expression: a speech delivered with energy and emotion.

c. Informal A nonphysical force or quality perceived as inhering in a particular place, person, or situation: was turned off by the group's negative energy.

a. Usable heat or power: Each year Americans consume a high percentage of the world's energy.

b. A source of usable power, such as petroleum or coal.

Physics

a. The capacity of a physical system to do work.

b. A form, amount, or level of this capacity: "a searing beam of 30 trillion protons, with energies up to 50 million electronvolts" ( Science News )
Origin of energy
French
énergie
from
Late Latin
energīa
from
Greek
energeia
from
energos
active
en-
in, at
; see
en-
2
.
ergon
work
; see
werg-
in Indo-European roots.
---
energy

Origin
From Middle French énergie, from Late Latin energia, from Ancient Greek ἐνέργεια (energeia, "action, act, work"), from ἐνεργός (energos, "active"), from ἐν (en, "in") + ἔργον (ergon, "work").
---
energy - Computer Definition

In physics, the capacity of a system for doing work. It took a lot of energy to write this book. (Take my word for it, so to speak.) See also physics.
In physics, referring to a source of energy, electrical, mechanical, or otherwise.
---