gravity

grav·i·ty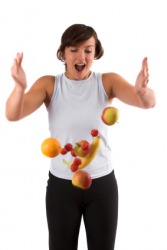 Gravity is why this fruit falls to the ground.
noun
The definition of gravity is the force that causes everything that goes up to fall back down to Earth or is a word used to describe seriousness.

An example of gravity is when you throw an apple up in the air and it falls to the ground.
An example of gravity is a very serious illness.
---
gravity
noun
pl.
-·ties
the state or condition of being grave; esp.,

solemnity or sedateness of manner or character; earnestness
danger or threat; ominous quality: the gravity of his illness
seriousness, as of a situation

weight; heaviness
lowness of musical pitch
gravitation, esp. terrestrial gravitation; force that tends to draw all bodies in the earth's sphere toward the center of the earth
Origin of gravity
Classical Latin
gravitas
, weight, heaviness from
gravis
, heavy: see grave
operated by the force of gravity
---
gravity
noun
Physics

a. The natural attraction between physical bodies, especially when one of the bodies is a celestial body, such as the earth.

Grave consequence; seriousness or importance: They are still quite unaware of the gravity of their problems.
Solemnity or dignity of manner.
Origin of gravity
French
gravité
heaviness
from
Old French
from
Latin
gravitās
from
gravis
heavy
; see
gwerə-
1
in Indo-European roots.
---
gravity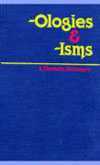 See also physics.
baragnosis
Medicine.
the absence of the power to recognize weight through the senses; the absence of barognosis.
barognosis
Medicine.
the conscious perception of weight, especially through cutaneous and muscular nerves.
barology
Archaic.
a branch of physics that studied weight and its relationship to gravity.
barophobia
an abnormal fear of gravity.
geotaxis
the movement of an organism in response to the force of gravity.
geotropism
Botany.
the response of a plant to the force of gravity. —
geotropic,
adj.
Hutchinsonianism
the theories of the 18th-century Yorkshireman John Hutchinson, which included a rejection of Newton's theory of gravitation. See also
bible
;
theology
. —
Hutchinsonian,
adj.
levity
a hypothetical force, opposed to gravity, once believed to be a property inherent in certain bodies or materials.
telekinesis
the production of motion in a body, apparently without the use of material force, a power long claimed by mediums and magicians. Also called
teleportation.
—
telekinetic,
adj.
tidology
the science or theory of tides.
---
gravity

Noun
(countable and uncountable, plural gravities)
Resultant force on Earth's surface, of the attraction by the Earth's masses, and the centrifugal pseudo-force caused by the Earth's rotation.
Gravitation, universal force exercised by two bodies onto each other(In casual discussion, gravity and gravitation are often used interchangeably).
Specific gravity.
The state or condition of being grave (graveness).
Origin
16th century, from Latin gravitās ("weight"), from gravis ("heavy").
---