force

force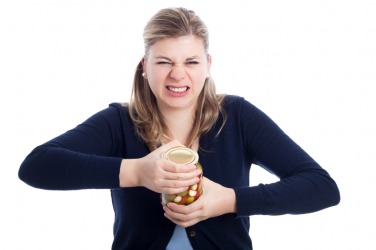 This woman is having to force open a jar.
noun
The definition of force is strength or power.

An example of force is someone using their hand to push open a door.
An example of force is a police man pointing a gun at an armed person in order to get them to drop their weapon.
verb
Force is defined as to make someone or something do something.

An example of force is using strength to open a jar.
---
force
strength; energy; vigor; power
the intensity of power; impetus: the force of a blow

physical power or strength exerted against a person or thing: to use force in opening a door
the use of physical power to overcome or restrain a person; physical coercion; violence: to resort to force in dispersing a mob

the power of a person to act effectively and vigorously; moral or intellectual strength: force of character

the power to control, persuade, influence, etc.; effectiveness: the force of circumstances, an argument lacking force
a person, thing, or group having a certain influence, power, etc.: a force for good

the real or precise meaning; basic point: to miss the force of something said

military, naval, or air power
the collective armed strength, as of a nation
any organized group of soldiers, sailors, etc.

any group of people organized for some activity: a sales force, a police force

Law

binding power; validity

Physics

the cause, or agent, that puts an object at rest into motion or alters the motion of a moving object: abbrev. F
Origin of force
Middle English from Old French from Vulgar Latin an unverified form
fortia
, an unverified form
forcia
from Classical Latin
fortis
, strong: see fort
transitive verb
forced

,

forc′ing
to cause to do something by or as if by force; compel
to rape (a woman)

to break open, into, or through by force: to force a lock
to make (a way, etc.) by force
to overpower or capture by breaking into, through, etc.: to force the enemy's stronghold

to get or take by force; wrest; extort: forcing the gun from his hand
to drive by or as by force; cause to move against resistance; impel: to force an article into a filled box
to impose by or as by force: with on or upon: to force one's attentions on another
to effect or produce by or as by force; produce by unusual or unnatural effort: to force a smile
to exert beyond the natural limits or capacity; strain: to force one's voice
to cause (plants, fruit, etc.) to develop or grow faster by artificial means

Obs.

to give or add force to
to put in force

Baseball

to cause (a base runner) to be put out by a force-out: said of a batter
to cause (a runner) to score or (a run) to be scored by walking the batter with the bases full: often with in

Card Games

to cause (an opponent) to play (a particular card)

Bridge

to make a bid that requires (one's partner) to bid in response
Origin of force
ME
forcen
< OFr
forcer
< VL *
fortiare
< *
fortia
, *
forcia
: see the
n
.
in force
in full strength; in full number
in effect; operative; valid
---
force
noun
The capacity to do work or cause physical change; energy, strength, or active power: the force of an explosion.

a. Power made operative against resistance; exertion: use force in driving a nail.

b. The use of physical power or violence to compel or restrain: a confession obtained by force.

a. Intellectual power or vigor, especially as conveyed in writing or speech.

b. Moral strength.

c. A capacity for affecting the mind or behavior; efficacy: the force of logical argumentation.

d. One that possesses such capacity: the forces of evil.

a. A body of persons or other resources organized or available for a certain purpose: a large labor force.

b. A person or group capable of influential action: a retired senator who is still a force in national politics.

a. Military strength.

b. A unit of a nation's military personnel, especially one deployed into combat: Our armed forces have at last engaged the enemy.

Physics

a. A vector quantity that tends to produce an acceleration of a body in the direction of its application. Newton's second law of motion states that a free body accelerates in the direction of the applied force and that its acceleration is directly proportional to the force and inversely proportional to its mass.

Baseball A force play.
transitive verb
forced, forc·ing, forc·es
To compel through pressure or necessity: I forced myself to practice daily. He was forced to take a second job.

a. To gain by the use of force or coercion: force a confession.

b. To move or effect against resistance or inertia: forced my foot into the shoe.

c. To inflict or impose relentlessly: He forced his ideas upon the group.

a. To put undue strain on: She forced her voice despite being hoarse.

b. To increase or accelerate (a pace, for example) to the maximum.

c. To produce with effort and against one's will: force a laugh in spite of pain.

d. To use (language) with obvious lack of ease and naturalness.

a. To move, open, or clear by force: forced our way through the crowd.

b. To break down or open by force: force a lock.

To rape.
To induce change in (a complex system) by changing one of its parameters: greenhouse gases that force the earth's climate.
Botany To cause to grow or mature by artificially accelerating normal processes.
Baseball

a. To put (a runner) out on a force play.

b. To allow (a run) to be scored by walking a batter when the bases are loaded.

Games To cause an opponent to play (a particular card).
Origin of force
Middle English
from
Old French
from
Medieval Latin
fortia
from neuter pl. of
Latin
fortis
strong
; see
bhergh-
2
in Indo-European roots.
Related Forms:
---
force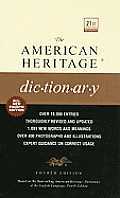 force
compel
coerce
constrain
oblige
obligate
These verbs mean to cause a person or thing to follow a prescribed or dictated course.
Force,
the most general, usually implies the exertion of physical power or the operation of circumstances that permit no options:
Tear gas forced the fugitives out of their hiding place.
Compel
applies especially to an act dictated by one in authority:
Say nothing unless you're compelled to.
Coerce
invariably implies the use of strength or harsh measures in securing compliance:
"The man of genius rules . . . by persuading an efficient minority to coerce an indifferent and self-indulgent majority"
(James Fitzjames Stephen).
Constrain
suggests that one is bound to a course of action by physical or moral means or by the operation of compelling circumstances:
"I will never be by violence constrained to do anything"
(Elizabeth I).
Oblige
implies the operation of authority, necessity, or moral or ethical considerations:
"Work consists of whatever a body is

obliged

to do"
(Mark Twain).
Obligate
applies when compliance is enforced by a legal contract or by the dictates of one's conscience or sense of propriety:
I am obligated to repay the loan.
See Also Synonyms at
strength
.
---

Noun
(countable and uncountable, plural forces)
Strength or energy of body or mind; active power; vigour; might; capacity of exercising an influence or producing an effect.

the force of an appeal, an argument, or a contract

Power exerted against will or consent; compulsory power; violence; coercion.
(countable, physics) A physical quantity that denotes ability to push, pull, twist or accelerate a body which is measured in a unit dimensioned in mass × distance/time² (ML/T²): SI: newton (N); CGS: dyne (dyn)
Something or anything that has the power to produce an effect upon something else.
(countable) A magic trick in which the outcome is known to the magician beforehand, especially one involving the apparent free choice of a card by another person.
(law) Legal validity.

The law will come into force in January.

(law) Either unlawful violence, as in a "forced entry", or lawful compulsion.
Usage notes
Adjectives often applied to "force": military, cultural, economic, gravitational, electric, magnetic, strong, weak, positive, negative, attractive, repulsive, good, evil, dark, physical, muscular, spiritual, intellectual, mental, emotional, rotational, tremendous, huge.
Verb
(third-person singular simple present forces, present participle forcing, simple past and past participle forced)
To constrain by force; to overcome the limitations or resistance of. [from 16th c.]
To drive (something) by force, to propel (generally + prepositional phrase or adverb). [from 16th c.]
To cause to occur (despite inertia, resistance etc.); to produce through force. [from 16th c.]

The comedian's jokes weren't funny, but I forced a laugh now and then.

To forcibly open (a door, lock etc.). [from 17th c.]

To force a lock.

To obtain or win by strength; to take by violence or struggle; specifically, to capture by assault; to storm, as a fortress.
(baseball) To create an out by touching a base in advance of a runner who has no base to return to while in possession of a ball which has already touched the ground.

Jones forced the runner at second by stepping on the bag.

(whist) To compel (an adversary or partner) to trump a trick by leading a suit that he/she does not hold.
(archaic) To put in force; to cause to be executed; to make binding; to enforce.
(archaic) To provide with forces; to reinforce; to strengthen by soldiers; to man; to garrison.
Origin
From Middle English force, fors, forse, from Old French force, from Late Latin fortia, from neuter plural of Latin fortis ("strong").
Origin
From Old Norse fors ("waterfall"). Cognate with Swedish fors ("waterfall")
Verb
(third-person singular simple present forces, present participle forcing, simple past and past participle forced)
To stuff; to lard; to farce.
Origin
See farce ("to stuff").
Proper noun
(Northern England) Falls. used in place names.
Origin
From Old Norse fors or foss ("waterfall")
---
force - Computer Definition
An earlier dBASE compiler developed by Sophco, Inc., Boulder, CO, which combined C and dBASE structures. It was noted for generating very small executable programs.
---
force - Legal Definition
n
Power or strength.
deadly force
. Force used which is known or expected, or should be expected to cause death.
in force
. Legal validity, as with a law or regulation that is "in force."
---