elasticity

e·las·tic·i·ty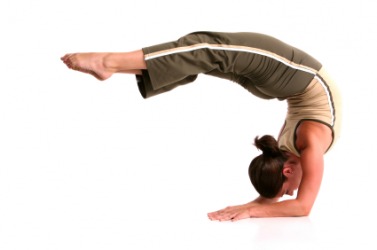 This woman shows great elasticity.
adjective
The definition of elasticity is the state of being able to stretch and expand, or to be able to bounce back.

An example of elasticity is the ability of a woman's stomach to stretch during pregnancy.
An example of elasticity is the personality of someone who always recovers easily from disappointment.
---
elasticity
noun
pl.
-·ties
the quality or condition of being elastic; specif.,

springiness; flexibility; resilience
buoyancy of spirit
adaptability

Econ.

the degree to which the demand for, or supply of, particular goods or services responds to a change in price
---
elasticity
noun
The condition or property of being elastic; flexibility.
Physics

a. The property of returning to an initial form or state following deformation.

b. The degree to which this property is exhibited.

A measure of how changes in price affect supply or demand for a given good, equal to the percentage of change in supply or demand divided by the percentage of the price change.
---
elasticity

Noun
(countable and uncountable, plural elasticities)
(physics) The property by virtue of which a material deformed under the load can regain its original dimensions when unloaded
(economics) The sensitivity of changes in a quantity with respect to changes in another quantity.

If the sales of an item drop by 5 % when the price increases by 10 %, its price elasticity is -0.5.

The quality of being elastic.
---
elasticity - Computer Definition
---