species

spe·cies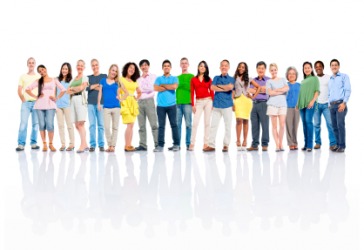 They are all of the same species.
noun
The definition of a species is a group of animals, plants or other living things that all share common characteristics and that are all classified as alike in some manner.

An example of a species is all human beings.
---
species
noun
pl.
-·cies
a distinct kind; sort; variety; class: a species of bravery

Obs.

outward form, appearance, or mental image

Obs.

specie

Biol.

a naturally existing population of similar organisms that usually interbreed only among themselves, and are given a unique, latinized binomial name to distinguish them from all other creatures

Logic

a class of individuals or objects having certain distinguishing attributes in common, given a common name, and comprised with other similar classes in a more comprehensive grouping called a genus

Physics

a specific kind of atomic nucleus
nuclide

R.C.Ch.

the totality of natural physical characteristics (appearance, taste, etc.) of bread or wine, these characteristics remaining the same in the consecrated bread or wine of the Eucharist
the consecrated bread or wine of the Eucharist
Origin of species
L, a seeing, appearance, shape, kind, or quality from base of
specere,
to see: see spy
---
species
noun
pl.
species
Biology A group of closely related organisms that are very similar to each other and are usually capable of interbreeding and producing fertile offspring. The species is the fundamental category of taxonomic classification, ranking below a genus or subgenus. Species names are represented in binomial nomenclature by an uncapitalized Latin adjective or noun following a capitalized genus name, as in Ananas comosus, the pineapple, and Equus caballus, the horse.
Logic A class of individuals or objects grouped by virtue of their common attributes and assigned a common name; a division subordinate to a genus.
Chemistry A set of atoms, molecules, ions, or other chemical entities that possess the same distinct characteristics with respect to a chemical process or measurement.
A kind, variety, or type: "No species of performing artist is as self-critical as a dancer" ( Susan Sontag )
Roman Catholic Church

a. The outward appearance or form of the Eucharistic elements that is retained after their consecration.

b. Either of the consecrated elements of the Eucharist.
Origin of species
Middle English
logical classification
from
Latin
speciēs
a seeing, kind, form
; see
spek-
in Indo-European roots.
---
species

---