noun
The definition of an obstacle is something that gets in the way or that slows or stops progress.

An example of an obstacle is not having the tuition money to go to college.
An example of an obstacleis when a road block is set up in your way that prevents you from passing by.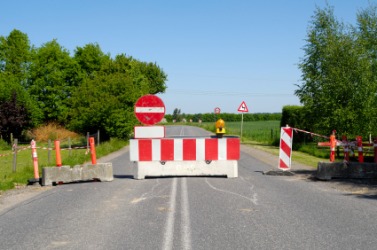 This road block is an obstacle.
---
obstacle definition by Webster's New World
noun
anything that gets in the way or hinders; impediment; obstruction; hindrance
Origin: Old French ; from Classical Latin obstaculum, obstacle ; from obstare, to withstand ; from ob- (see ob-) plush stare, to stand
Webster's New World College Dictionary Copyright © 2010 by Wiley Publishing, Inc., Cleveland, Ohio. Used by arrangement with John Wiley & Sons, Inc.
---
obstacle definition by American Heritage Dictionary
noun
One that opposes, stands in the way of, or holds up progress.
Origin: Middle English, from Old French, from Latin obstāculum, from obstāre, to hinder : ob-, against; see ob- + stāre, to stand; see stā- in Indo-European roots.