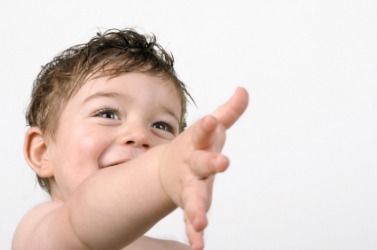 This child wants to befriend you.
verb
To befriend someone is to get to know and start a friendship with someone.

An example of befriend is when you introduce yourself to the new kid at school and invite him to sit at your lunch table.
---
befriend
to act as a friend to; help
---
befriend
transitive verb
be·friend·ed, be·friend·ing, be·friends
To behave as a friend to.
---
befriend

Verb
(third-person singular simple present befriends, present participle befriending, simple past and past participle befriended)
(dated) To act as a friend to, to assist.
To favor.
---