verb
Ignore is defined as to deliberately disregard, or to avoid noticing.

An example of ignore is for a child to not pay attention to his little brother.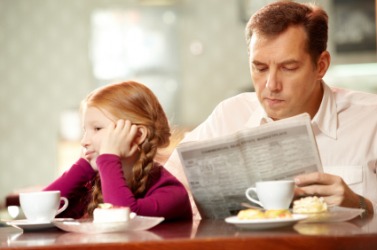 A father and daughter ignore each other.
---
ignore definition by Webster's New World
transitive verb
ignored, ignoring
to disregard deliberately; pay no attention to; refuse to consider

Law

to reject (a bill of indictment) for lack of evidence
Origin: French ignorer ; from Classical Latin ignorare, to have no knowledge of, ignore ; from in-, not plush base of gnarus, knowing ; from Indo-European base an unverified form ĝnā-, an unverified form nō-, know
Webster's New World College Dictionary Copyright © 2010 by Wiley Publishing, Inc., Cleveland, Ohio. Used by arrangement with John Wiley & Sons, Inc.
---
ignore definition by American Heritage Dictionary
transitive verb
ig·nored
,
ig·nor·ing
,
ig·nores
To refuse to pay attention to; disregard.
Origin: French ignorer, from Old French, from Latin ignōrāre; see gnō- in Indo-European roots.
Related Forms: