benefit

ben·e·fit
noun
The definition of a benefit is something that will provide an advantage for others, something you may receive as compensation from an insurance company or an event to raise money for a worthwhile cause.

An example of a benefit is the action of creating a community playground.
An example of a benefit is the payment you receive from the insurance company if your house burns down.
An example of a benefit is a dinner intended to raise money for the Susan G. Komen foundation.
verb
To benefit is defined as to be helpful to others, or to receive help from others.

An example of benefit is to make a donation to the community's volunteer fire department.An example of benefit is to receive help after a serious illness.
---
benefit
Archaic

a kindly, charitable act; benefaction

gain or advantage: tax legislation for the benefit of the rich
a favorable or beneficial circumstance, condition, or result: several benefits to good nutrition

fringe benefit
[often pl.] payments made by an insurance company, public agency, welfare society, etc. as during sickness, retirement, unemployment, etc. or for death
any public performance, bazaar, dance, etc. the proceeds of which are to help a certain person, group, or cause
Origin of benefit
Middle English
benefet
from Old French
bienfait,
a kindness from Classical Latin
benefactum,
meritorious act from
benefacere
: see benefaction
transitive verb
-·fited

or

-·fit·ted

,

-·fit·ing

or

-·fit·ting
to do good to or for; aid
to receive advantage; profit
---
benefit
noun
a. Something that promotes or enhances well-being; an advantage: The nurse explained the benefits of regular exercise.

b. Help; aid: The field trip was of great benefit to the students.

a. A payment made by a government agency or insurance company to qualifying persons in time of need: an increase in welfare benefits.

b. A form of compensation, such as paid vacation time, subsidized health insurance, or a pension, provided to employees in addition to wages or salary as part of an employment arrangement. Also called fringe benefit .

A public entertainment, performance, or social event held to raise funds for a person or cause.
Archaic A kindly deed.
verb
ben·e·fit·ed, ben·e·fit·ing, ben·e·fits,
also
ben·e·fit·ted
ben·e·fit·ting
verb
transitive
To be helpful or useful to.
verb
intransitive
To derive benefit: You will benefit from her good example.
Origin of benefit
Middle English
from
Old French
bienfait
good deed
from
Latin
benefactum
from
benefacere
to do a service
; see
benefaction
.
---
benefit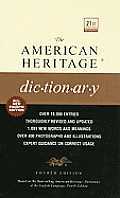 benefit
capitalize
profit
These verbs mean to derive advantage from something:
benefited from the stock split; capitalized on her adversary's blunder; profiting from experience.
---

Verb
(third-person singular simple present benefits, present participle benefiting or benefitting, simple past and past participle benefited or benefitted)
To be or to provide a benefit to.
(intransitive) To receive a benefit (from); to be a beneficiary.
Usage notes
Benefiting and benefited are more common, with benefitting and benefitted being a minor variant especially in the US.
Origin
From Late Middle English benefytt, benefett, alteration (due to Latin bene-) of Middle English benfet, bienfet, bienfait ("good or noble deed"), from Anglo-Norman benfet ("well-done"), Middle French bienfait, from Old French bienfet, bienfait ("foredeal, favour"), from past participle of Old French bienfaire ("to do good, do well"), from bien ("well") + faire ("to do"), modelled after Latin benefactum ("good deed"). More at benefactor.
---
benefit - Legal Definition
n
That which is helpful; advantage; financial assistance; gain; privilege; profit.
---