use

use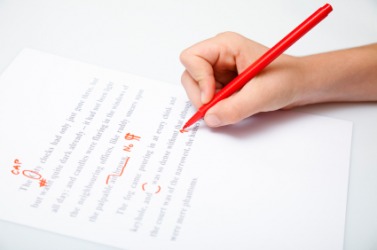 A proofreader uses a red pencil.
noun
Use is the acting of employing or utilizing something or the intended purpose of something.

An example of use is the act of hammering with a hammer and nails.
An example of use is communication to the Internet.
verb
Use is defined as to handle or consume something.

An example of use is to write with a pencil.
---
use
transitive verb
used

,

us′ing
to put or bring into action or service; employ for or apply to a given purpose
to practice; exercise: to use one's judgment
to act or behave toward; treat: to use a friend badly
to consume, expend, or exhaust by use: often with up: to use up one's energy

to smoke or chew (tobacco)
to take or consume habitually: to use drugs

to exploit or treat (a person) as a means to some selfish end
Origin of use
Middle English
usen
from Old French
user
from Vulgar Latin an unverified form
usare
from Classical Latin
usus
, past participle of
uti
, to use
to be accustomed; be wont: now only in the past tense, with an infinitive, meaning "did at one time": he used to live in Iowa

Now Chiefly Dial.

to frequent; resort
the act of using or the state of being used
the power or ability to use: to regain the use of an injured hand
the right or permission to use: to grant a neighbor the use of one's car
the need, opportunity, or occasion to use: no further use for his services
an instance or way of using
the quality that makes a thing useful or suitable for a given purpose; advantage; usefulness; worth; utility
the object, end, or purpose for which something is used
function, service, or benefit
constant, continued, customary, or habitual employment, practice, or exercise, or an instance of this; custom; habit; practice; wont
the particular form of ritual or liturgy practiced in a given church, diocese, etc.

Law

the enjoyment of property, as from occupying, employing, or exercising it

Origin of use

infl. by OFr ues, gain < L opus, a work profit, benefit, or advantage, esp. that from lands and tenements held in trust by another
Origin of use
ME & OFr
us
< L
usus
have no use for
to have no need of
to have no wish to deal with; be impatient with
to have no affection or respect for; dislike strongly
make use of
to use; have occasion to use
---
use
verb
used, us·ing, us·es
verb
transitive
To put into service or employ for a purpose: I used a whisk to beat the eggs. The song uses only three chords.
To avail oneself of; practice: use caution.
To conduct oneself toward; treat or handle: "the peace offering of a man who once used you unkindly" ( Laurence Sterne )
To seek or achieve an end by means of; exploit: used their highly placed friends to gain access to the president; felt he was being used by seekers of favor.

a. To take or consume for a purpose: She used her savings to buy a computer.

b. To partake of, especially as a habit: She rarely uses alcohol.
verb
intransitive
Used in the past tense followed by to in order to indicate a former state, habitual practice, or custom: Mail service used to be faster.
Slang To take an illegal or narcotic drug, especially as a habit.
noun
a. The act of using something; the application or employment of something for a purpose: with the use of a calculator; skilled in the use of the bow and arrow.

b. The condition or fact of being used: a chair in regular use.

The manner of using; usage: learned the proper use of power tools.

a. The permission, privilege, or benefit of using something: gave us the use of their summerhouse.

b. The power or ability to use something: lost the use of one arm.

The need or occasion to use or employ something: I have no use for these old clothes.
The quality of being suitable or adaptable to an end; usefulness: I tried to be of use in the kitchen.
A purpose for which something is used: a tool with several uses; a pretty bowl, but of what use is it?
Gain or advantage; good: There's no use in discussing it. What's the use?

a. Accustomed or usual procedure or practice: "We are but creatures of use and custom" ( Mark Twain )

b. A particular custom or practice: uses introduced by recent immigrants.

Law

a. Enjoyment of property, as by occupying or employing it.

b. The benefit or profit of lands and tenements of which the legal title is vested in another.

c. The arrangement establishing the equitable right to such benefits and profits.

A liturgical form practiced in a particular church, ecclesiastical district, or community.
Phrasal Verbs:
use up
To consume completely:
used up all our money.
Origin of use
Middle English
usen
from
Old French
user
from
Vulgar Latin
ūsāre
frequentative of
Latin
ūtī
N.,
Middle English
from
Old French
us
from
Latin
ūsus
from past participle of
ūtī
Usage Note: The verb use is used in the past tense with an infinitive to indicate a past condition or habitual practice: We used to live in that house. Because the -d in used has merged with the t of to and is not pronounced in these constructions, people sometimes mistakenly leave it out when writing. Thus it is incorrect to write We use to play tennis. When do occurs with this form of use in negative statements and in questions, the situation is reversed, and use to (not used to ) is correct: You did not use to play on that team. Didn't she use to work for your company?
---
use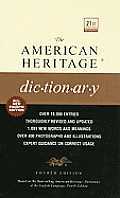 use
employ
utilize
These verbs mean to avail oneself of someone or something in order to make him, her, or it useful, functional, or beneficial. To
use
is to put into service or apply for a purpose:
uses a hearing aid; used the press secretary as spokesperson; using a stick to stir the paint.
Employ
is often interchangeable with
use:
She employed her education to maximum advantage.
It can also denote engaging or maintaining the services of another:
"When men are employed, they are best contented"
(Benjamin Franklin).
Utilize
is especially appropriate in the narrower sense of making something profitable or of finding new and practical uses for it:
Waterpower was once widely utilized to generate electricity.
See Also Synonyms at
habit
.
---

---
use - Legal Definition
n
The right to enjoy the benefits derived from ownership of property, both real and personal.
A habitual practice, such as drug use.
A purpose or an end served; for example, a screwdriver's use is tightening or loosening screws.
The purpose for which something is adapted; for example, neighbors complaining of the owner's use of the building to give trumpet lessons.
---