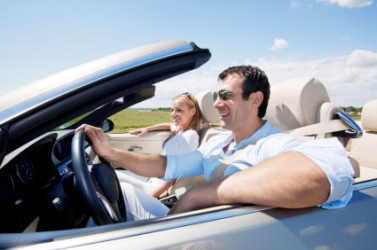 This man is operating a motor vehicle.
verb
Operate is defined as to perform a function or medical procedure.

An example of to operate is making a call on your cell phone.
An example of to operate is driving a car.
An example of to operate is a doctor removing someones appendix.
---
operate
intransitive verb
-·at·ed

,

-·at·ing
to be in action so as to produce an effect; act; function; work
to bring about a desired or appropriate effect; have a certain influence
to carry on strategic military movements
to perform a surgical operation
Origin of operate
from Classical Latin
operatus,
past participle of
operari,
to work from
opus
(gen.
operis
): see opus
Now Rare

to bring about as an effect

to put or keep in action; work (a machine, etc.)
to conduct or direct the affairs of (a business, etc.); manage
---
operate
verb
op·er·at·ed, op·er·at·ing, op·er·ates
verb
intransitive
To perform a function; work: The motor operates smoothly.
To perform surgery.

a. To exert an influence: forces operating on the economy.

b. To produce a desired or proper effect: a drug that operates quickly.

To carry on a military or naval action or campaign.
Informal To conduct business in an irregular or devious manner: drug dealers operating in residential and urban areas.
verb
transitive
To control the functioning of; run: operate a sewing machine.
To conduct the affairs of; manage: operate a business.
To supply with power: a car that is operated by electricity.
Origin of operate
Latin
operārī
operāt-
to work
; see
op-
in Indo-European roots.
---
operate

Verb
(third-person singular simple present operates, present participle operating, simple past and past participle operated)
(intransitive) To perform a work or labour; to exert power or strength, physical or mechanical; to act.
(intransitive) To produce an appropriate physical effect; to issue in the result designed by nature; especially (medicine) to take appropriate effect on the human system.
(intransitive) To act or produce effect on the mind; to exert moral power or influence.
(medicine, or intransitive) To perform some manual act upon a human body in a methodical manner, and usually with instruments, with a view to restore soundness or health, as in amputation, lithotomy, etc.
(intransitive) To produce, as an effect; to cause.
(intransitive) To put into, or to continue in, operation or activity; to work.

to operate a machine
---