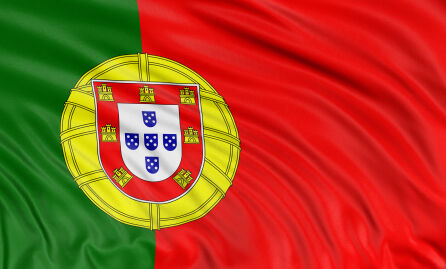 Portuguese ranks fifth in the world in the number of native speakers and many other people speak it as a second language.
Whether you are learning a second language for travel, for work, or for the sheer enjoyment, using grammar lessons can help you master the Portuguese language faster. Simply studying word lists or vocabulary does not make conversation easy. To become fluent in a language like Portuguese, you need to be able to put together sentences, use correct verb tenses, and understand language rules.
Online Portuguese Grammar Resources
Picking up Portuguese grammar lessons in a store can be difficult. It may be hard for a beginning student to make sense of the various levels available. Consequently, much money may be wasted trying to get a lesson book or DVD/CD set that teaches language the way you understand it.
Instead, turn to the Internet to find a number of grammar lessons to enhance the learning process. Use the dictionaries and grammar resources to aid you in the learning process or to help you with grammar lessons in Portuguese.
Online Grammar Lessons for Portuguese
When you start learning Portuguese, having handy grammar references can make all the difference. Use the lessons to help you practice various techniques or to get further explanation of a concept. Some lessons are stand-alone, while others are part of a series.
The following online Portuguese grammar lesson websites may help you learn the language:
EasyPortuguese: This website has lessons divided into beginning, intermediate, and advanced levels. Although there are not very many lessons available, they are easy to understand and offer examples for each rule. Tables, like the one under "Feminine and Masculine", are also helpful study aides.
Short Portuguese Lessons: Six lessons in Portuguese are given here, aimed at beginners. Lessons 2, 3, and 6 will be of most interest to those with grammar issues. Problems and answers are at the end of each lesson. Simple and short, they are perfect as review or preparatory exercises.
Learning Portuguese: Unlike other websites, this is maintained by a student of Portuguese in the UK. Those who are also students may find learning on this website easier than a more textbook" kind of study. Written in a conversational tone, the 30-plus lessons in grammar are easy to understand and are generally aimed at European and African Portuguese. A comments feature makes it easy to pose grammar questions related to the topic at hand to the website administrator.
Mastering a second language such as Portuguese can be an arduous task. To truly speak and write like a native speaker, understanding grammar is imperative. Use Portuguese grammar lessons to help you master the rules and nuances of the language.