charity

char·i·ty
noun
The definition of charity is an act or feeling of kindness or goodwill or a voluntary gift of money or time to those in need.

An example of charity is a donation of ten dollars a month to a local food bank.
---
charity
noun
pl.
-·ties
Christian Theol.

the love of God for humanity, or a love of one's fellow human beings
an act of goodwill or affection
the feeling of goodwill; benevolence
kindness or leniency in judging others

a voluntary giving of money or other help to those in need
money or help so given
an institution or other recipient of such help

a welfare institution, organization, or fund
Origin of charity
Middle English and Old French
charite
from Classical Latin
caritas
, costliness, esteem, affection (in Vulgate , often used as translated, translation of Ecclesiastical Late Greek
agap?
, agape) from
carus
, dear, valued from Indo-European an unverified form
karo-
from base an unverified form
ka-
, to like, desire from source whore
Charity
a feminine name
Origin of Charity
see charity
---
charity
noun
pl.
char·i·ties
Provision of help or relief to the poor; almsgiving.
Something given to help the needy; alms.
An institution, organization, or fund established to help the needy.
Benevolence or generosity toward others or toward humanity.
Indulgence or forbearance in judging others. See Synonyms at mercy.
often Charity Christianity The theological virtue defined as love directed first toward God but also toward oneself and one's neighbors as objects of God's love.
Origin of charity
Middle English
charite
from
Old French
Christian love
from
Latin
cāritās
affection
from
cārus
dear
; see
kā-
in Indo-European roots.
---
charity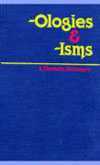 eleemosynary
pertaining to charity or alms-giving.
philanthropy
voluntary activity of or disposition towards donating money, property, or services to the needy or for general social betterment. —
philanthropic
,
adj
.
---
charity

Noun
(countable and uncountable, plural charities)
(archaic)  Christian love; representing God's love of man, man's love of God, or man's love of his fellow-men.
In general, an attitude of kindness and understanding towards others, now especially suggesting generosity.

Judge thyself with the judgment of sincerity, and thou will judge others with the judgment of charity. — John Mitchell Mason

(uncountable)  Benevolence to others less fortunate than ourselves; the providing of goods or money to those in need.
(countable)  The goods or money given to those in need.
(countable)  An organization, the objective of which is to carry out a charitable purpose.
Proper noun
A female given name.
Origin
From charity in the biblical sense of Christian love; first used by Puritans. In early Christian tradition, Faith, Hope and Charity were the martyred daughters of Saint Sophia. The names, taken from 1 Corinthians 13:13 (And now abideth faith, hope, charity, these three; but the greatest of these is charity) have been translated and used in many languages.
---