taking

tak·ing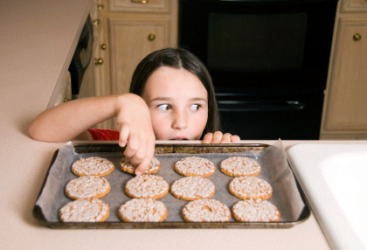 This girl is taking a cookie.
adjective
The definition of taking is intriguing or interesting.

An example of taking used as an adjective is "a taking evening gown."
noun
Taking is defined as the act of obtaining, or the thing obtained.

An example of a taking is a grabbing of the last cookie.
---
taking
that captures interest; attractive; winning

Obs.

contagious: said of disease
the act of one that takes
something taken
an expropriation of private property by eminent domain: usually used in pl.
[pl.] earnings; profits; receipts

Brit., Informal

a state of agitation or excitement
---
taking
adjective
Capturing interest; fetching: a taking smile.
Contagious; catching. Used of an infectious disease.
noun
The act of one that takes.
Something taken, as a catch of fish.
Law An action by a government, especially under the power of eminent domain, that deprives a private owner of real property or of the use and enjoyment of that property.
takings Informal Receipts, especially of money.
---
taking

Adjective
(comparative more taking, superlative most taking)
Noun
(countable and uncountable, plural takings)
(uncountable) A seizure of someone's goods or possessions.
(uncountable) An apprehension.
(countable) That which has been gained.

Count the shop's takings.
Verb
Present participle of take.
---