noun
The definition of a coach is a large four-wheeled covered wagon used for transportation in the 16th to 19th centuries or a passenger railroad car.

An example of a coach is the buggy that Amish people use today to get from one place to another.

Coach is defined as the lowest fare available on different types of transportation.

An example of coach is the largest area available for passengers on an airplane.
verb
To coach is defined as to train or teach someone.

An example of to coach is someone training a high school soccer team.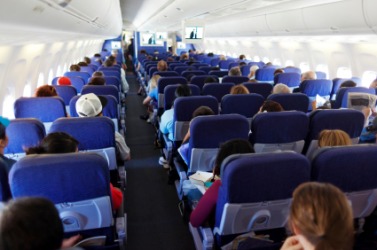 Flying coach on an airplane.
---
coach
noun
a large, covered, four-wheeled carriage used in the 16th-19th cent. as a public conveyance, with seats for passengers inside and an open, raised seat in front for the driver; stagecoach
☆ a railroad passenger car furnishing the lowest-priced seating accommodations
the lowest-priced class of accommodations on some airlines
a bus (sense )
an enclosed automobile, usually a two-door sedan

Origin of coach

orig., university slang a private tutor who prepares a student in a subject or for an examination
an instructor or trainer, as of athletes, actors, or singers
☆

Baseball

a member of the team at bat, stationed near first and near third base to signal and direct the base runners and batters

Sports

the person who is in overall charge of a team and the strategy in games
Origin of coach
French
coche
; from German
kutsche
; from Hungarian
kocsi
(
szekér
), (carriage of)
Kócs
, village in Hungary where it was first used
transitive verb
Rare

to carry in a coach
to instruct in a subject, or prepare for an examination, by private tutoring
to instruct and train (athletes, actors, etc.)
intransitive verb
to ride in a coach
to act as a coach
---
coach
noun
a. A bus, especially one designed for long-distance passenger service.

b. A railroad passenger car.

c. A closed automobile, usually with two doors.

d. A large, closed, four-wheeled carriage with an elevated exterior seat for the driver; a stagecoach.

Coach class.
Sports A person who trains or directs athletes or athletic teams.

a. A person who gives instruction, as in singing or acting.

b. A private tutor employed to prepare a student for an examination.
tr. & intr.v.
coached
,
coach·ing
,
coach·es
To train or tutor or to act as a trainer or tutor.
To transport by or ride in a coach.
Origin of coach
French
coche
, from obsolete German
Kotsche
, from Hungarian
kocsi
, after
Kocs, a town of northwest Hungary (where such carriages were first made)
.
Related Forms:
---
coach
Noun
(plural coaches)
A wheeled vehicle, generally drawn by horse power.
(rail transport) A railroad car drawn by a locomotive.
A trainer or instructor.
(UK) A single decked long-distance, or privately hired bus.
(nautical) The forward part of the cabin space under the poop deck of a sailing ship; the fore-cabin under the quarter deck.
That part of a commercial passenger airplane reserved for those paying standard fare.

John flew coach to Vienna, but first-class back home.
Verb
(third-person singular simple present coaches, present participle coaching, simple past and past participle coached)
(sports) To train.
(intransitive) To travel in a coach (sometimes coach it).
To convey in a coach.
Origin
From Middle French coche, from German Kutsche, from Hungarian kocsi. According to historians, the coach was named after the small Hungarian town of Kocs, which made a livelihood from cart building and transport between Vienna and Budapest.
---