retard

re·tard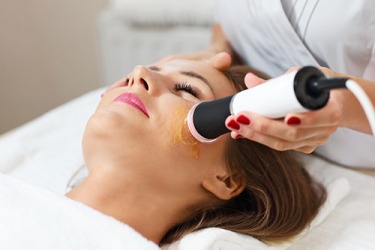 This woman is getting a cosmetic skin treatment to retard the effects of aging.
noun
Retard is an offensive and insulting slang word used to refer to someone with mental challenges.

A person with a very low IQ who suffers from a number of mental disabilities is an example of someone who might be described as a retard by those who are vulgar and not politically correct.
verb
To retard is to prevent progress or growth.

When you starve a plant in order to prevent it from growing and thriving, this is an example of a time when you retard the growth of the plant.
---
retard
to hinder, delay, or slow the advance or progress of
Origin of retard
Late Middle English
retarden
from Old French
retarder
from Classical Latin
retardare
from
re-,
back +
tardare,
to make slow from
tardus,
slow: see tardy
to be delayed or undergo retardation
a retarding; delay

Slang

a retarded person: an offensive term of contempt
a stupid or foolish person: considered somewhat offensive by many
---
retard
verb
re·tard·ed, re·tard·ing, re·tards
verb
transitive
To cause to move or proceed slowly; delay or impede.
verb
intransitive
To be delayed.
noun
A slowing down or hindering of progress; a delay.
Music A slackening of tempo.
Origin of retard
Middle English
retarden
from
Old French
retarder
from
Latin
retardāre
re-
re-
tardāre
to delay
(
from
tardus
slow
)
Related Forms:
noun
Offensive Slang
Used as a disparaging term for a person with an intellectual disability.
A person considered to be foolish or socially inept.
Origin of retard
Short for
retarded
---
retard

---