idiot

id·i·ot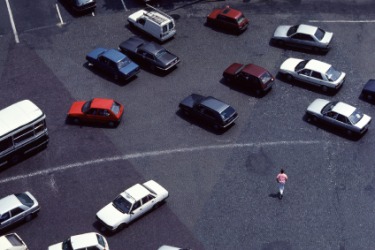 Only an idiot would cross the street this way.
noun
The definition of an idiot is a fool or stupid person.

An example of an idiot is a person who thinks it's safe to play in traffic.
---
idiot
Obs.

a disabled person mentally equal or inferior to a child two years old
a very foolish or stupid person
Origin of idiot
Middle English
idiote
from Old French from Classical Latin
idiota
, ignorant and common person from Classical Greek
idi?t?s
, layman, ignorant person from
idios
, one's own, peculiar: see idio-
---
idiot
noun
A person who is considered foolish or stupid.
A person with profound intellectual disability having a mental age below three years and generally unable to learn connected speech or guard against common dangers. The term belongs to a classification system no longer in use and is now considered offensive.
Origin of idiot
Middle English
ignorant person
from
Old French
idiote
from
Latin
idiōta
from
Greek
idiōtēs
private person, layman
from
idios
own, private
; see
s(w)e-
in Indo-European roots.
---
idiot

Noun
(plural IDiots)
(slang, derogatory) A proponent of intelligent design.
Origin
Blend of ID ("intelligent design") and idiot
---