dark

dark
A road through a dark forest.
adjective
The definition of dark is someone or something not light in color, without light or sunshine, gloomy or evil.

An example of dark is a black labrador retriever.
An example of dark is a house at night without any lights on.
An example of dark is midnight.
An example of dark is the time just following the death of a loved one.
An example of dark is Darth Vader from Star Wars.
---
dark
entirely or partly without light
neither giving nor receiving light

giving no performance; closed: this theater is dark tonight

almost black
not light in color; deep in shade

not fair in complexion; brunet or swarthy
hidden; secret
not easily understood; hard to make clear; obscure
gloomy; hopeless; dismal
angry or sullen: responding to criticism with dark looks
evil; sinister
ignorant; unenlightened
deep and rich, with a melancholy sound

Phonet.

back: said of vowels
Origin of dark
Middle English
derk
from Old English
deorc
, gloomy, cheerless from Indo-European an unverified form
dherg-
from base an unverified form
dher-
, dirty, somber from source dregs
the state of being dark
night; nightfall
a dark color or shade
in the dark
in a place with no light
uninformed; ignorant
---
dark
adjective
dark·er, dark·est
a. Lacking or having very little light: a dark corner.

b. Lacking brightness: a dark day.

c. Reflecting only a small fraction of incident light; tending toward black: dark clothing.

d. Served without milk or cream: dark coffee.

Being or having a complexion that is not light in color.
Sullen or threatening: a dark scowl.

a. Characterized by gloom or pessimism; dismal or bleak: a dark day for the economy; dark predictions of what lies in store.

b. Being or characterized by morbid or grimly satiric humor.

a. Unknown or concealed; mysterious: a dark secret; the dark workings of the unconscious.

b. Lacking enlightenment, knowledge, or culture: a dark age in the history of education.

a. Evil in nature or effect; sinister: "churned up dark undercurrents of ethnic and religious hostility" ( Peter Maas )

b. Morally corrupt; vicious: dark deeds; a dark past.

Having richness or depth: a dark, melancholy vocal tone.
Not giving performances; closed: The movie theater is dark on Mondays.
Linguistics Pronounced with the back of the tongue raised toward the velum. Used of the sound (l) in words like full.
noun
Absence of light.
A place having little or no light.
Night; nightfall: home before dark.
A deep hue or color.
darks Pieces of laundry having a dark color.
Origin of dark
Middle English
derk
from
Old English
deorc
Related Forms:
---
dark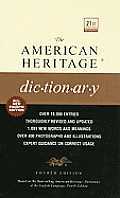 dark
dim
murky
dusky
obscure
opaque
shady
shadowy
These adjectives indicate the absence of light or clarity.
Dark,
the most widely applicable, can refer to insufficiency of illumination for seeing (
a dark evening
), deepness of shade or color (
dark brown
), absence of cheer (
a dark, somber mood
), or lack of rectitude (
a dark past
).
Dim
suggests lack of clarity of outline:
"life and the memory of it cramped,/dim, on a piece of Bristol board"
(Elizabeth Bishop). It can also apply to a source of light to indicate insufficiency:
"storied Windows richly dight,/Casting a dim religious light"
(John Milton).
Murky
implies darkness, often extreme, such as that produced by smoke or fog:
"The path was altogether indiscernible in the murky darkness which surrounded them"
(Sir Walter Scott).
Dusky
suggests the dimness that is characteristic of diminishing light, as at twilight:
"The dusky night rides down the sky,/And ushers in the morn"
(Henry Fielding). Also, it often refers to deepness of shade of a color:
"A dusky blush rose to her cheek"
(Edith Wharton).
Obscure
usually means unclear to the mind or senses, but it can refer to physical darkness:
the obscure rooms of a shuttered mansion.
Opaque
means incapable of being penetrated by light:
an opaque window shade
; figuratively it applies to something that is unintelligible:
opaque philosophical arguments.
Shady
refers literally to what is sheltered from light, especially sunlight (
a shady grove of pines
) or figuratively to what is of questionable honesty (
shady business deals
).
Shadowy
also implies obstructed light (
a shadowy path
) but may suggest shifting illumination and indistinctness:
"

[He]

retreated from the limelight to the shadowy fringe of music history"
(Charles Sherman). It can also refer to something that seems to lack substance and is mysterious or sinister:
a shadowy figure in a black cape.
---

Adjective
(comparative darker, superlative darkest)
Having an absolute or (more often) relative lack of light.

The room was too dark for reading.

(of colour) Dull or deeper in hue; not bright or light.

my sister's hair is darker than mine;  her skin grew dark with a suntan

Not clear to the understanding; not easily through; obscure; mysterious; hidden.
Conducive to hopelessness; depressing or bleak.

the Great Depression was a dark time;  the film was a dark psychological thriller

Lacking progress in science or the arts; said of a time period.
With emphasis placed on the unpleasant aspects of life; said of a work of fiction, a work of nonfiction presented in narrative form or a portion of either.

The ending of this book is rather dark.

(of a source of light) Extinguished.

Dark signals should be treated as all-way stop signs.

Deprived of sight; blind.
(gambling, of race horses) Having racing capability not widely known.
dark energy
dark flow
dark matter
Noun
(usually uncountable, plural darks)
A complete or (more often) partial absence of light.

Dark surrounds us completely.

(uncountable) Ignorance.

We kept him in the dark.
The lawyer was left in the dark as to why the jury was dismissed.

(uncountable) Nightfall.

It was after dark before we got to playing baseball.

A dark shade or dark passage in a painting, engraving, etc.
Origin
From Middle English derk, from Old English deorc ("dark, obscure, gloomy, without light, dreadful, horrible, sad, cheerless, sinister, wicked"), from Proto-Germanic *derkaz ("dark"), from Proto-Indo-European *dʰerg- ("dim, dull"), from Proto-Indo-European *dʰer- ("dull, dirty"). Cognate with Middle High German derken, terken ("to darken, sully"), Albanian terr ("darkness") and Persian تاريك (tārīk, "dark").
---
dark - Computer Definition
---