moral

mor·al
adjective
The definition of moral is something that relates to the rules of right and wrong.

An example of moral is governing principles of a religious group.
noun
Moral is defined as a principle that governs right and wrong or the lesson of a fable.

An example of moral is the commandment "Thou shalt not kill."
An example of moral is "Slow and steady wins the race" from "The Tortoise and the Hare."
---
moral
relating to, dealing with, or capable of making the distinction between right and wrong in conduct
relating to, serving to teach, or in accordance with the principles of right and wrong
good or right in conduct or character; sometimes, specif., virtuous in sexual conduct
designating support, etc. that involves approval and sympathy without action
being virtually such because of its effect on thoughts, attitudes, etc., or because of its general results: a moral victory
based on strong probability: a moral certainty
based on the principle of right conduct rather than legality: a moral obligation

Law

based on general observation of people, on analogy, etc. rather than on what is demonstrable: moral evidence
Origin of moral
Middle English from Classical Latin
moralis,
of manners or customs from
mos
(gen.
moris
), plural
mores,
manners, morals (see mood): used by Cicero as translated, translation of Classical Greek
?thikos
a moral implication or moral lesson taught by a fable, event, etc.
a statement of this lesson, typically the concluding statement of a fable or story

[pl.] principles, standards, or habits with respect to right or wrong in conduct; ethics; sometimes, specif., standards of sexual behavior
---
moral
adjective
Of or concerned with the judgment of right or wrong of human action and character: moral scrutiny; a moral quandary.
Teaching or exhibiting goodness or correctness of character and behavior: a moral lesson.
Conforming to standards of what is right or just in behavior; virtuous: a moral life.
Arising from conscience or the sense of right and wrong: a moral obligation.
Having psychological rather than physical or tangible effects: a moral victory; moral support.
Based on strong likelihood or firm conviction, rather than on the actual evidence: a moral certainty.
noun
The lesson or principle contained in or taught by a fable, a story, or an event.
A concisely expressed precept or general truth; a maxim: likes to follow the moral "To each, his own."
morals Rules or habits of conduct, especially of sexual conduct, with reference to standards of right and wrong: a person of loose morals; a decline in the public morals.
Origin of moral
Middle English
from
Old French
from
Latin
mōrālis
from
mōs
mōr-
custom
; see
mē-
1
in Indo-European roots.
Related Forms:
---
moral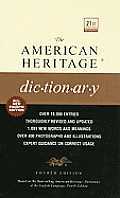 moral
ethical
virtuous
righteous
These adjectives mean in accord with right or good conduct.
Moral
applies to personal character and behavior, especially sexual conduct:
"Our moral sense dictates a clearcut preference for these societies which share with us an abiding respect for individual human rights"
(Jimmy Carter).
Ethical
stresses idealistic standards of right and wrong:
"Ours is a world of nuclear giants and ethical infants"
(Omar N. Bradley).
Virtuous
implies moral excellence and loftiness of character:
"The life of the nation is secure only while the nation is honest, truthful, and virtuous"
(Frederick Douglass).
Righteous
emphasizes moral uprightness; when it is applied to actions, reactions, or impulses, it often implies justifiable outrage:
"He was . . . stirred by righteous wrath"
(John Galsworthy).
---

---