evil

e·vil
adjective
The definition of evil is something morally bad, harmful or ominous.

An example of something that would be described as evil is a plot to commit murder.
noun
Evil is defined as the quality of being morally bad or something that causes harm or misfortune.

An example of an evil is discrimination.
---
evil
morally bad or wrong; wicked; depraved
resulting from or based on conduct regarded as immoral: an evil reputation

causing pain or trouble; harmful; injurious
offensive or disgusting: an evil odor
threatening or bringing misfortune; unlucky; disastrous; unfortunate: an evil hour
angry, irritable, disagreeable, etc.: in an evil mood
Origin of evil
Middle English
ivel
from Old English
yfel
, akin to German
übel
from Indo-European an unverified form
upelo-
from base an unverified form
upo-
, up from under from source up, Sanskrit
upa
, toward
in an evil, wicked, or offensive way: now only in hyphenated compounds: evil-hearted
moral wickedness; depravity; sin
anything that causes harm, pain, misery, disaster, etc.
---
evil
adjective
e·vil·er, e·vil·est
Morally bad or wrong; wicked: an evil tyrant.
Causing ruin, injury, or pain; harmful: the evil effects of a poor diet.
Characterized by or indicating future misfortune; ominous: evil omens.
Bad or blameworthy by report; infamous: an evil reputation.
Characterized by anger or spite; malicious: an evil temper.
noun
The quality of being morally bad or wrong; wickedness.
That which causes harm, misfortune, or destruction: a leader's power to do both good and evil.
An evil force, power, or personification.
Something that is a cause or source of suffering, injury, or destruction: the social evils of poverty and injustice.
adverb
Archaic
In an evil manner.
Origin of evil
Middle English
from
Old English
yfel
; see
wap-
in Indo-European roots.
Related Forms:
---
evil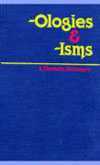 ---
evil

Adjective
(comparative eviller or eviler or more evil, superlative evillest or evilest or most evil)
Intending to harm; malevolent.

Do you think that companies that engage in animal testing are evil?

Unpleasant.
Producing or threatening sorrow, distress, injury, or calamity; unpropitious; calamitous.
(computing, programming, slang) undesirable; harmful; bad practice

Global variables are evil; storing processing context in object member variables allows those objects to be reused in a much more flexible way.
Noun
(countable and uncountable, plural evils)
Moral badness; wickedness; malevolence; the forces or behaviors that are the opposite or enemy of good.

The evils of society include murder and theft.

Anything which impairs the happiness of a being or deprives a being of any good; anything which causes suffering of any kind to sentient beings; injury; mischief; harm.
Addison

He [Edward the Confessor] was the first that touched for the evil.
Origin
From Old English yfel, from Proto-Germanic *ubilaz (compare East Frisian eeuwel, Dutch euvel, German übel), from Proto-Indo-European *h₂upélos, diminutive of *h₂wep- ("treat badly") (compare Hittite huwappi 'to mistreat, harass', huwappa 'evil, badness').[Cuneiform?], or alternatively from *upélos ("evil", literally "going over or beyond (acceptable limits)"), from Proto-Indo-European *upo, *up, *eup ("down, up, over").
---