noun
The definition of a disaster is an event, often sudden, that causes great damage or devastation.

An example of disaster is a tsunami.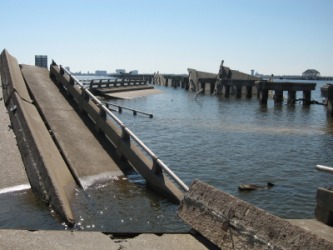 A bridge destroyed by a natural disaster.
---
disaster definition by Webster's New World
noun
any happening that causes great harm or damage; serious or sudden misfortune; calamity
Origin: Old French desastre ; from Italian disastro ; from Classical Latin dis- plush astrum ; from Classical Greek astron (see astral), star: from astrological notions: compare ill-starred
Webster's New World College Dictionary Copyright © 2010 by Wiley Publishing, Inc., Cleveland, Ohio. Used by arrangement with John Wiley & Sons, Inc.
---
disaster definition by American Heritage Dictionary
noun
a. An occurrence causing widespread destruction and distress; a catastrophe.

b. A grave misfortune.

Informal A total failure: The dinner party was a disaster.
Obsolete An evil influence of a star or planet.
Origin: French désastre, from Italian disastro : dis-, pejorative pref. (from Latin dis-; see dis- ) + astro, star (from Latin astrum, from Greek astron; see ster-3 in Indo-European roots).