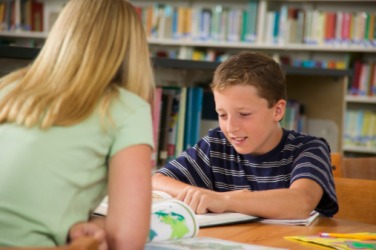 Proverb: As you teach you learn.
noun
The definition of a proverb is a short saying that is widely used to express an obvious truth.

An example of proverb is "Practice makes perfect."

Proverbs is a book of the Bible that contains truths or words of wisdom from Solomon and other wise Israelis, or general sayings which are considered wise.

Haste makes waste is an example of a proverb.
---
proverb
a short, traditional saying that expresses some obvious truth or familiar experience; adage; maxim
a person or thing that has become commonly recognized as a type of specified characteristics; byword

Bible

an enigmatic saying in which a profound truth is cloaked
Origin of proverb
Old French
proverbe
from Classical Latin
proverbium
from
pro-
, pro- +
verbum
, word: see verb
Archaic
to make a proverb or byword of
Origin of proverb
ME
prouerben
---
proverb
noun
A short pithy saying in frequent and widespread use that expresses a basic truth or practical precept.
Proverbs used with a sing. verb Bible
Origin of proverb
Middle English
proverbe
from
Old French
from
Latin
prōverbium
prō-
forth
; see
pro-
1
.
verbum
word
; see
wer-
5
in Indo-European roots.
---
proverb

Noun
(plural proverbs)
A striking or paradoxical assertion; an obscure saying; an enigma; a parable.
A familiar illustration; a subject of contemptuous reference.
A drama exemplifying a proverb.
Verb
(third-person singular simple present proverbs, present participle proverbing, simple past and past participle proverbed)
To write or utter proverbs.
To name in, or as, a proverb.
To provide with a proverb.
Part or all of this entry has been imported from the 1913 edition of Webster's Dictionary, which is now free of copyright and hence in the public domain. The imported definitions may be significantly out of date, and any more recent senses may be completely missing.
Origin
From Latin proverbium.
See also:
Proverbs
---