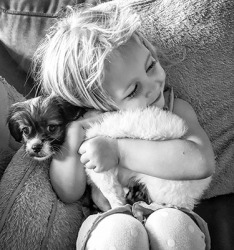 A heartwarming saying by Lucy from the comic strip Peanuts: "Happiness is a warm puppy"
noun
The definition of a saying is something that has been said, like a motto or catch phrase.

An example of a saying is this quote by John F. Kennedy "Ask not what your country can do for you. Ask what you can do for your country."
verb
Saying means telling.

An example of saying is telling someone what happened yesterday.
---
saying
the act of one who says
something said; esp., an adage, proverb, or maxim
---
saying
noun
Something, such as an adage or maxim, that is said.
---
saying

Verb
Present participle of say.
---