pronunciation

pro·nun·ci·a·tion
noun
Pronunciation is defined as how you say a word.

An example of pronunciation is the difference in how many people say the word tomato.
---
pronunciation
the act or manner of pronouncing syllables, words, and phrases with regard to the production of sounds and the placing of stress, intonation, etc.

any of the accepted or standard ways of pronouncing a word, etc.
the transcription in symbols of such a way of pronouncing a word, etc.
Origin of pronunciation
Middle English
pronunciacion
from Middle French
pronunciation
from Classical Latin
pronuntiatio
---
pronunciation
noun
The act or manner of pronouncing words; utterance of speech.
A way of speaking a word, especially a way that is accepted or generally understood.
A graphic representation of the way a word is spoken, using phonetic symbols.
Origin of pronunciation
Middle English
from
Old French
prononciation
from
Latin
prōnūntiātiō
prōnūntiātiōn-
from
prōnūntiātus
past participle of
prōnūntiāre
to pronounce
; see
pronounce
.
Related Forms:
pro·nun′ci·a′tion·al

adjective
---
pronunciation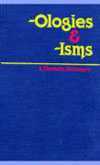 cacoepy
the habit of unacceptable or bad pronunciation.
cacology
1.
a defectively produced speech.
2.
socially unacceptable enunciation.
3.
nonconformist pronunciation.
etacism
the pronunciation of Greek
eta
like the
e
in
be.
—
etacist,

n.
hyper-urbanism
an overcorrected pronunciation or usage that attempts to mask guttural or provincial speech.
nasalism
a tendency toward nasality in pronouncing words. Also
nasality.
orthoepy
the study of correct pronunciation. —
orthoepist,

n.

—orthoepic, orthoepical, orthoepistic,

adj.
---
pronunciation

Noun
(countable and uncountable, plural pronunciations)
(countable) The standard way in which a word is made to sound when spoken.

What is the pronunciation of "hiccough"?

(uncountable) The way in which the words of a language are made to sound when speaking.

His Italian pronunciation is terrible.
Origin
From Latin pronuntiatio, noun of action from perfect passive participle pronuntiatus, from verb pronuntiare ("proclaim"), from pro- for + nuntiare ("announce").
---