righteous

right·eous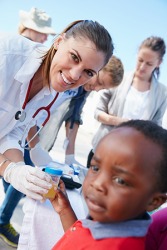 Kelly became a doctor because she felt a righteous duty to provide medical care to underprivileged children.
adjective
The definition of righteous is someone or something that is in accordance with high moral standards.

When you follow all the rules and do good with your life, this is an example of behavior that would be described as righteous.
---
righteous
acting in a just, upright manner; doing what is right; virtuous: a righteous man
morally right; fair and just: a righteous act
morally justifiable: full of righteous anger

Slang

good, excellent, satisfying, pleasant, authentic, etc.
Origin of righteous
altered, by analogy with adjs. in -eous from Middle English
rihtwis
from OE: see right and -wise
---
righteous
adjective
Morally upright; without guilt or sin: a righteous parishioner.
In accordance with virtue or morality: a righteous judgment. See Synonyms at moral.
noun
used with a pl. verb
Righteous people considered as a group.
Origin of righteous
Middle English
ryghtuous
alteration of
rihtwise
from
Old English
rihtwīs
riht
right
; see
right
.
-wīse
-wise
Related Forms:
---
righteous

Adjective
(comparative more righteous, superlative most righteous)
Verb
(third-person singular simple present righteouses, present participle righteousing, simple past and past participle righteoused)
To make righteous; specifically, to justify religiously, to absolve from sin.
Origin
From earlier rightuous, rightwose, rightwos, rightwise, from Middle English rightwise, rightwis, from Old English rihtwÄ«s ("righteous, just, right, justifiable"), corresponding to right +"Ž -wise (with assimilation of second element to -ous), or to right +"Ž wise ("way, manner"). Cognate with Scots richtwis ("righteous"), Old High German rehtwÄ«sic ("righteous, just"), Icelandic réttvíss ("righteous, just"). Compare also thefteous, mighteous.
---