right

right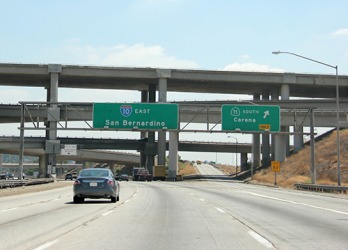 The driver will need to merge into the right lane in order to exit the interstate.
adverb
Right means correctly, completely, thoroughly or exactly.

An example of right is when you give 4 as the answer to 2+2.
An example of right is when you stand directly next to your friend.
An example of right is when a tornado took a roof off a house.
noun
Right is defined as something is the correct, proper or moral choice or something that is true or correct.

An example of right is honesty.
An example of right is an answer that is correct.
verb
To right is defined as to put back into the proper upright position.

An example of right is when you pick up a glass that tipped over and place it on the table with the bottom of the glass on the tablecloth.
---
right
Obs.

not curved; straight: now only in mathematics: a right line

formed by, or with reference to, a straight line or plane perpendicular to a base: a right angle
having the axis perpendicular to the base: a right cylinder

in accordance with justice, law, morality, etc.; upright; virtuous: right conduct

in accordance with fact, reason, some set standard, etc.; correct; true: the right answer
correct in thought, statement, or action: to be right in one's answer

fitting; appropriate; suitable
most convenient or favorable
reputable, approved, fashionable, etc.: she always associates with the right people

Brit., Informal

genuine; absolute: he made a right fool of himself

designating the side, surface, etc. meant to be seen; designating the finished, principal, or upper side or surface: the right side of cloth

sound; normal: in one's right mind
mentally sound or normal; sane: not quite right

having sound health or good spirits
in a satisfactory condition, or in good order: to make things right again

designating or of that side of one's body which is toward the east when one faces north, the side of the more-used hand in most people
designating or of the corresponding side of anything
closer to the right side of a person directly before and facing the thing mentioned or understood: the top right drawer of a desk

of the side or bank of a river on the right of a person facing downstream
of the political right; conservative or reactionary
Origin of right
Middle English from Old English
riht
, straight, direct, right, akin to German
recht
from Indo-European base an unverified form
re?-,
straight, stretch out, put in order from source rich, reckon, Classical Latin
regere,
to rule,
rex
, king,
regula,
a rule
what is right, or just, lawful, morally good, proper, correct, etc.

that which a person has a just claim to; power, privilege, etc. that belongs to a person by law, nature, or tradition: the right of free speech
[often pl.] an interest in property, real or intangible

all or part of the right side
what is on the right side
a direction or location on the right side: often with the
a turn toward the right side: take a right at the fork

Baseball

right field

Boxing

the right hand
a blow delivered with the right hand

Finance

the privilege given to a company's stockholders of buying shares in a new issue of stock, usually at a price below the current market price
the negotiable certificate indicating this privilege

Origin of right

from the arrangement of seats of the various parties in some European legislatures[oftenR-]

Politics

a conservative or reactionary position, esp. one varying from moderate capitalism to fascism, or a party or group advocating this: often with the
in a straight line; straight; directly: go right home

properly; fittingly
favorably, conveniently, or well

completely; thoroughly: soaked right through his coat
exactly; precisely: right here, right now
without pause or delay; immediately: come right down
according to law, justice, etc.; in an upright way; rightly: to do right by someone
correctly or accurately
on or toward the right hand or side
very; extremely [to know something right well]: informal except in certain titles: the right honorable, the right reverend
Origin of right
ME < OE
rihte
to put in or restore to an upright or proper position: to right a capsized boat
to correct; make conform with fact, etc.
to put in order; set right: to right a room
to do justice to (a person); make amends to
to make amends for (a wrong, etc.); redress or avenge
to get into or resume an upright or proper position
in one's own right
through one's own authority, ability, etc.; without dependence on another or others
in the right
on the side supported by truth, justice, etc.
right away
without delay or pause; at once
right on!
Slang
precisely! exactly! that's right!: an exclamation of approval or encouragement
to rights
Informal
in or into good or proper condition or order
---
right
adjective
right·er, right·est
Conforming with or conformable to justice, law, or morality: do the right thing and confess.
In accordance with fact, reason, or truth; correct: the right answer.
Fitting, proper, or appropriate: It is not right to leave the party without saying goodbye.
Most favorable, desirable, or convenient: the right time to act.
In or into a satisfactory state or condition: put things right.
In good mental or physical health or order.
Intended to be worn or positioned facing outward or toward an observer: the right side of the dress; made sure that the right side of the fabric was visible.

a. Of, belonging to, located on, or being the side of the body to the south when the subject is facing east.

b. Of, relating to, directed toward, or located on the right side.

c. Located on the right side of a person facing downstream: the right bank of a river.

often Right Of or belonging to the political or intellectual right.
Mathematics

a. Formed by or in reference to a line or plane that is perpendicular to another line or plane.

b. Having the axis perpendicular to the base: right cone.

c. Having a right angle: a right triangle.

Straight; uncurved; direct: a right line.
Archaic Not spurious; genuine.
noun
That which is just, moral, or proper.

a. The direction or position on the right side.

b. The right side.

c. The right hand.

d. A turn in the direction of the right hand or side.

often Right

a. The people and groups who advocate the adoption of conservative or reactionary measures, especially in government and politics. Also called right wing .

b. The opinion of those advocating such measures.

Sports A blow delivered by a boxer's right hand.
Baseball Right field.

a. A just or legal claim or title.

b. Something that is due to a person or governmental body by law, tradition, or nature.

c. Something, especially humane treatment, claimed to be due to animals by moral principle.

often rights

a. An existing stockholder's legally protected claim to purchase additional shares in a corporation ahead of those who are not currently stockholders, especially at a cost lower than market value.

b. The negotiable paper on which such an entitlement is indicated.
adverb
Toward or on the right.
In a straight line; directly: went right to school.
In the proper or desired manner; well: The jacket doesn't fit right.
Exactly; just: The accident happened right over there.
Immediately: called me right after dinner.
Completely; quite: The icy wind blew right through me.
According to law, morality, or justice.
Accurately; correctly: answered the question right.
Chiefly Southern US Considerably; very: They have a right nice place.
Used as an intensive: kept right on going.
Used in titles: The Right Reverend Jane Smith.
verb
right·ed, right·ing, rights
verb
transitive
To put in or restore to an upright or proper position: They righted their boat.
To put in order or set right; correct: measures designed to right generations of unfair labor practices.
To make reparation or amends for; redress: right a wrong.
verb
intransitive
To regain an upright or proper position.
Origin of right
Middle English
from
Old English
riht
; see
reg-
in Indo-European roots.
N., sense 3, from the fact that conservatives sit on the right side of the legislative chamber in various assemblies
Related Forms:
Our Living Language
Speakers of Standard English mainly restrict the use of adverbial
right
to modify adverbs of space or time, as in
She's right over there
or
Do it right now!
No such restriction applies in Southern vernacular speech, where
right
can be used to intensify the meaning of many adjectives and adverbs, as in
He's right nice
or
You talk right fast.
This broader use of
right
is attested as far back as the 1400s and is found in the works of Shakespeare and other great writers. Thus, what appears to be neglect of Standard English rules is actually the retention of a historical usage. • The use of
right
as an adverb indicating directness, completeness, or general intensity seems to be related to the use of
right
in a more concrete sense to refer to something that is perfectly straight or perpendicular to something else, as in
right angle.
A similar connection between concrete and metaphorical meaning lies behind the Southern adverbial usage of
plumb,
as in
He fell plumb asleep
as an indicator of completeness or totality.
---
right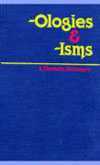 See also left.
dextrality
1.
the condition of having the right side distinct or different from the left.
2.
righthandedness.
dextrogyration
dextrorotation.
—dextrogyric,

adj.
dextrorotation
movement or rotation to the right, or clockwise. Also called
dextrogyration
.
dextroversion
the state or process of turning to the right.
---
right

Adjective
(comparative righter, superlative rightest)
(archaic) Straight, not bent.

a right line

Of an angle, having a size of 90 degrees, or one quarter of a complete rotation; the angle between two perpendicular lines.

The kitchen counter formed a right angle with the back wall.

Complying with justice, correctness or reason; correct, just, true.

I thought you'd made a mistake, but it seems you were right all along.
It's not right that one person gets all the credit for the group's work.

Appropriate, perfectly suitable; fit for purpose.

Is this the right software for my computer?

Real; veritable.

You've made a right mess of the kitchen!

(Australia) All right; not requiring assistance
(dated) Most favourable or convenient; fortunate.
(comparative more right, superlative rightmost)
Designating the side of the body which is positioned to the east if one is facing north. This arrow points to the right: →

After the accident, her right leg was slighly shorter than her left.

Designed to be placed or worn outward.

the right side of a piece of cloth

(politics) Pertaining to the political right; conservative.
Adverb
(not comparable)
On the right side.
Towards the right side.
Interjection
Signpost word to change the subject in a discussion or discourse.

- After that interview, I don't think we should hire her.- Right "" who wants lunch?

Used to check agreement at the end of an utterance.

You're going, right?

Used to add seriousness or decisiveness before a statement.
Noun
(plural rights)
A legal or moral entitlement.

You have no right to go through my personal diary.

The right side or direction.

The pharmacy is just on the right past the bookshop.

(politics) The ensemble of right-wing political parties; political conservatives as a group.

The political right holds too much power.

The outward or most finished surface, as of a piece of cloth, a carpet, etc.
Origin
From Middle English right ("right"), from Old English riht, reht ("right"), from Proto-Germanic *rehtaz ("right, direct"), from Proto-Indo-European *h₃reǵtós ("having moved in a straight line"), from Proto-Indo-European *h₃reǵ- ("to straighten, direct"). An Indo-European past participle, it became a Germanic adjective which has been used also as a noun since the common Germanic period. Cognate with West Frisian rjocht, Dutch recht, German recht/Recht, Swedish rätt and rät, Danish ret, Norwegian rett, and Icelandic rétt. The Indo-European root is also the source of Greek ὀρεκτός, Latin rectus, Albanian drejt and the Sanskrit ऋत (á¹›tá).
Verb
(third-person singular simple present rights, present participle righting, simple past and past participle righted)
To correct.

Righting all the wrongs of the war will be impossible.

To set upright.

The tow-truck righted what was left of the automobile.

(intransitive) To return to normal upright position.

When the wind died down, the ship righted.

To do justice to; to relieve from wrong; to restore rights to; to assert or regain the rights of.

to right the oppressed
Adverb
(not comparable)
Exactly, precisely.

The arrow landed right in the middle of the target.
Luckily we arrived right at the start of the film.

(UK, US, dialect) Very, extremely, quite.

I made a right stupid mistake there, didn't I?
I stubbed my toe a week ago and it still hurts right much.

(dated, still used in some titles) To a great extent or degree.

Sir, I am right glad to meet you ...
Members of the Queen's Privy Council are styled The Right Honourable for life.
The Right Reverend Monsignor Guido Sarducci.
Usage notes
In the US, the word "right" is used as an adverb meaning "very, quite" in most of the major dialect areas, including the Southern US, Appalachia, New England, and the Midwest, though the usage is not part of standard US English.
Origin
Old English rihtan ("to straighten, judge, set upright, set right"), from riht, from the same ultimate source as Etymology 1, above.
---
right - Legal Definition
n
What is proper and correct under the law, ethics, and/or moral code; something owed a person because of a just claim; a protected and recognized interest; a negotiable option to buy a new issue of stock at less than market pricing; a claim or interest in tangible or intangible things.
right of entry
The right to go upon land or into a dwelling.
right of redemption
The right to reclaim property previously sold or encumbered, by paying full value plus any interest and costs. 
right of way
The right of one vehicle to pass before another, as in "the car to the right at a four-way stop sign has the right of way"; the right to pass over the property of another, see easement; a piece of land upon which a railroad may construct its tracks.
riparian rights
. As to owners of land adjacent to waterways, the right to use of the water, the soil under the water, and its neighboring land structures, such as banks.  Generally refers to the right of a property owner whose land includes a natural waterway to use that portion of the waterway as may pass through his land, in whatever way the property owner chooses to. 
---