discussion

dis·cus·sion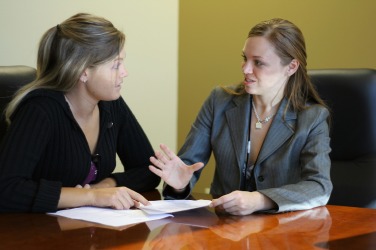 Two woman having a discussion.
noun
Discussion is defined as talking or writing about something, especially in order to solve a problem or resolve a question.

An example of a discussion is when two or more people disagree and decide to sit down and talk out their different opinions.
---
discussion
the act of discussing; talk or writing in which the pros and cons or various aspects of a subject are considered
Origin of discussion
Middle English
discussioun
from Late Latin
discussio
---
discussion
noun
Consideration of a subject by a group; an earnest conversation.
A formal discourse on a topic; an exposition.
---
discussion

Noun
(plural discussions)
Conversation or debate concerning a particular topic.

There was then a long discussion of whether to capitalize words like "east".
This topic is not open to discussion.

Text giving further detail on a subject.

Under each heading, you will find a discussion section.
Origin
From Old French discussion.
---