opinion

o·pin·ion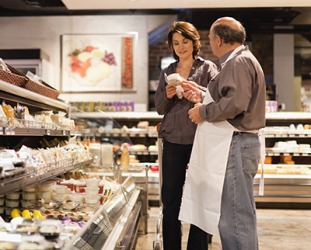 Alice asked the deli manager his opinion on which cheese she should use for her recipe.
noun
The definition of an opinion is a belief, impression, judgment or prevailing view held by a person.

An example of opinion is the San Francisco Giants are the best baseball team.
An example of opinion is purple is the best color.
An example of opinion is capitalism is better than socialism.
---
opinion
a belief not based on absolute certainty or positive knowledge but on what seems true, valid, or probable to one's own mind; judgment
an evaluation, impression, or estimation of the quality or worth of a person or thing
the formal judgment of an expert on a matter in which advice is sought

Law

the formal statement by a judge, court referee, etc. of the law bearing on a case
Origin of opinion
Middle English
opinioun
from Old French from Classical Latin
opinio
from
opinari,
to think, akin to
optare,
to select, desire: see option
---
opinion
noun
A belief or conclusion held with confidence but not substantiated by positive knowledge or proof: "The world is not run by thought, nor by imagination, but by opinion" ( Elizabeth Drew ) See Synonyms at view.
A judgment based on special knowledge and given by an expert: a medical opinion.
A judgment or estimation of the merit of a person or thing: has a low opinion of braggarts.
The prevailing view: public opinion.
Law

a. A court's formal, usually written statement explaining its reasons for its decision in a case.

b. An attorney's formal, usually written statement giving an assessment of how the law should be or is likely to be applied in a particular situation.

c. A piece of testimony that is not usually admissible when given by a layperson, as in contrast to an opinion given by an expert witness.
Origin of opinion
Middle English
from
Old French
from
Latin
opīniō
opīniōn-
from
opīnārī
to think
---
opinion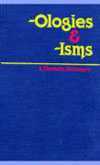 See also ideas.
heterodoxy
1.
the state of being at variance with established doctrines or beliefs.
2.
a heterodox view or belief.
opinionist
a person fond of his own opinions and of making them known.
---
opinion

Noun
(plural opinions)
A belief that a person has formed about a topic or issue.

I would like to know your opinions on the new systems.
In my opinion, white chocolate is better than milk chocolate.
Every man is a fool in some man's opinion.
Truth, in matters of religion, is simply the opinion that has survived. - Oscar Wilde

The judgment or sentiment which the mind forms of persons or things; estimation.
Milton

This gained Agricola much opinion, who [...] had made such early progress into laborious [...] enterprises.

The formal decision, or expression of views, of a judge, an umpire, a doctor, or other party officially called upon to consider and decide upon a matter or point submitted.
(European Union law) a judicial opinion delivered by an Advocate General to the European Court of Justice where he or she proposes a legal solution to the cases for which the court is responsible
Verb
(third-person singular simple present opinions, present participle opinioning, simple past and past participle opinioned)
(archaic) To have or express as an opinion.
Origin
Middle English opinion, opinioun, from Anglo-Norman and Middle French opinion, from Latin opinio, from opinor ("to opine").
---
opinion - Legal Definition
n
The court's statement of  its decision, usually written by a single judge, citing the facts, points of law, rationale, and decision or verdict. See also
decision
,
judgment
and
verdict
.
concurring opinion
In appellate cases, a joining in by one or more judges to the principal opinion in the case, but for differing reasons or basis.
dissenting opinion
An opinion written by one or more judges that disagrees with the one reached by the majority of the court.
majority opinion
The opinion reached by the majority of the court; usually known simply as the opinion.
per curiam opinion
(Latin.) By the court; an opinion reached by an appeals court and handed down without identifying its writer by name.
---