estimate

es·ti·mate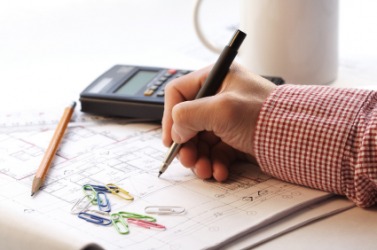 A businessman works on an estimate for a building project.
noun
The definition of an estimate is an opinion or a guess of the size, worth or cost of something.

An example of an estimate is a list of times and charges that it may cost to complete a construction job.
verb
To estimate is defined as to form an opinion or to guess something's size, cost or value.

An example of to estimate is to look at a damaged car and see how much it may cost to repair.
---
estimate
transitive verb
-·mat·ed

,

-·mat·ing
to form an opinion or judgment about
to judge or determine generally but carefully (size, value, cost, requirements, etc.); calculate approximately
Origin of estimate
from Classical Latin
aestimatus
, past participle of
aestimare
: see esteem
to make an estimate or estimates
a general calculation of size, value, etc.; esp., an approximate computation of the probable cost of a piece of work made by a person undertaking to do the work
an opinion or judgment
---
estimate
transitive verb
es·ti·mat·ed, es·ti·mat·ing, es·ti·mates
To calculate approximately (the amount, extent, magnitude, position, or value of something).
To form an opinion about; evaluate: "While an author is yet living we estimate his powers by his worst performance" ( Samuel Johnson )
noun
a. A tentative evaluation or rough calculation, as of worth, quantity, or size: an estimate of the damage caused by the storm.

b. A statement of the approximate cost of work to be done, such as a building project or car repairs.

A judgment based on one's impressions; an opinion: I have a high estimate of his character.
Origin of estimate
Latin
aestimāre
aestimāt-
Related Forms:
---
estimate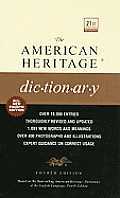 estimate
appraise
assess
assay
evaluate
rate
1
These verbs mean to form a judgment of worth or significance.
Estimate
usually implies a subjective and somewhat inexact judgment:
difficult to estimate the possible results in advance.
Appraise
stresses expert judgment:
appraised the works of art.
Assess
implies authoritative judgment in setting a monetary value on something as a basis for taxation:
assessing real estate for investors.
Assay
refers to careful examination, especially to chemical analysis of an ore:
will assay the ingot.
In extended senses
appraise, assess,
and
assay
can refer to any critical analysis:
appraised his character; will assess the impact of higher taxes; assaying the idea's merit.
Evaluate
implies considered judgment in ascertaining value:
evaluating a student's thesis for content and organization.
Rate
involves determining the rank or grade of someone or something in relation to others:
rated the restaurant higher than any other in the city.
---

---