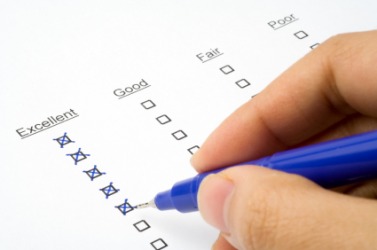 The evaluation of a persons performance.
noun
The definition of an evaluation is a determination or diagnosis of something.

An example of evaluation is a progress report for school.
---
evaluation
the process of evaluating something or an instance of this
Origin of evaluation
French
évaluation
from Old French
évaluer
from
value
from
valu
: see value
---
evaluation

Noun
(plural evaluations)
An assessment, such as an annual personnel performance review used as the basis for a salary increase or bonus, or a summary of a particular situation.
(mathematics) A completion of a mathematical operation; a valuation.
(computing, programming) Determination of the value of a variable or expression.
Origin
From Middle French évaluation.
See also:
évaluation
---