reach

reach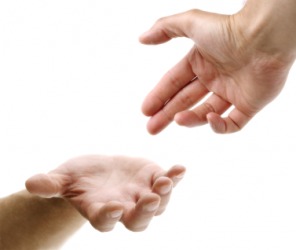 One hand reaches for another.
noun
Reach means to extend your hand or arm to touch something, or how far the influence of something has spread.

An example of reach is how far you can extend your hands out to touch things.
An example of reach is when a policy you create influences many people.
verb
Reach is defined as arriving at something, achieving something or giving help or understanding to someone else.

An example of reach is when you arrive at your final destination.
An example of reach is when you get the job you always wanted.
An example of reach is when you help a fellow man in need.

The definition of reach is stretching out an arm or hand in order to touch or grab something.

An example of reach is when you stretch out your hand to try to grasp hands with your spouse.
---
reach
to thrust out or extend (the hand, etc.)
to extend to, or touch, by thrusting out, throwing something, etc.
to obtain and hand over: reach me the salt
to go as far as; attain: to reach town by night
to carry as far as; penetrate to: the news reached him late
to add up to; come to: to reach thousands of dollars
to have influence on; affect; impress
to get in touch with, as by telephone
Origin of reach
Middle English
rechen
from Old English
ræcan,
akin to German
reichen
from Indo-European an unverified form
r?i?-,
to stretch out, extend the hand, akin to base an unverified form
re?-,
straight, stretch, direct from source right
to thrust out the hand, foot, etc.
to stretch, or be extended, in amount, influence, space, time, etc.: power that reaches into other lands
to be added; amount (with to or into)
to carry; penetrate, as sight, sound, etc.
to try to obtain something; make an attempt
to try too hard to make a point, joke, etc.

Naut.

to sail on a reach
the act of stretching or thrusting out
the power of stretching, obtaining, etc.
the distance or extent covered in stretching, obtaining, influencing, etc.
a continuous, uninterrupted extent or stretch: a vast reach of still water
a pole joining the rear axle to the forward part of a wagon
any of the levels of importance or distinction in a group or organization; echelon: usually used in pl.: the upper reaches of society

Informal

a belief, action, etc. that is unreasonable or questionable: it's a reach to think of such a fool as president

Naut.

a tack sailed with the wind coming more or less from abeam: it may be a

close reach

, with the wind forward of the beam; a

beam reach

, with the wind abeam; or a

broad reach

, with the wind abaft the beam
---
reach
verb
reached, reach·ing, reach·es
verb
transitive
To stretch out or put forth (a body part); extend: reached out an arm.
To touch or grasp by stretching out or extending: can't reach the shelf.
To arrive at; attain: reached their destination; reached a conclusion.

a. To succeed in getting in contact with or communicating with: They reached us by phone. Our newsletter reaches a specialized readership.

b. To succeed in having an effect on: No one seems able to reach her anymore.

a. To extend as far as: The property reaches the shore.

b. To project as far as: A distant cry reached our ears.

c. To travel as far as: a long fly ball that reached the stadium's wall.

To aggregate or amount to: Sales reached the millions.
Informal To grasp and hand over to another: Reach me the sugar.
verb
intransitive
To extend or move a hand, arm, or other body part, especially when trying to touch or grasp something: reached for a book; reach into a pocket.

a. To have extension in space or time: a coat that reaches to the knee; a career that reached over several decades.

b. To have an influence or effect: a philosophy that reaches into many disciplines.

c. To make an effort to address the needs of a group or community. Often used with out: a program to reach out to disengaged youth.

Nautical To sail with the wind abeam.
noun
The act or an instance of stretching or thrusting out: The frog caught the insect with a sudden reach of its tongue.
The extent or distance something can reach: a boxer with a long reach.

a. Range of understanding; comprehension: a subject beyond my reach.

b.

Range or scope of influence or effect:

the reach of the transmitter.

See Synonyms at

range

.

often reaches

a. An expanse of land or water, such as a stretch of water visible between bends in a river or channel.

b. A rank or level in a social group or organization: the lower reaches of society.

A pole connecting the rear axle of a vehicle with the front.
Nautical The tack of a sailing vessel with the wind abeam.
Origin of reach
Middle English
rechen
from
Old English
rǣcan
; see
reig-
in Indo-European roots.
Related Forms:
---
reach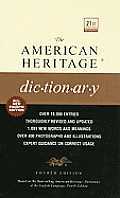 reach
achieve
attain
gain
1
compass
These verbs mean to succeed in arriving at a goal or objective.
Reach
is the least specific:
reached home before dark; reach an understanding.
Achieve
suggests the application of skill or initiative:
achieved national recognition.
Attain
implies the impelling force of ambition, principle, or ideals:
trying to attain self-confidence.
Gain
connotes considerable effort in surmounting obstacles:
gained the workers' trust.
Compass
implies succeeding by circumventing impediments:
will compass the task.
See Also Synonyms at
range
.
---

Verb
(third-person singular simple present reaches, present participle reaching, simple past and past participle reached or raught (archaic))
Noun
(plural reaches)
The act of stretching or extending; extension; power of reaching or touching with the person, or a limb, or something held or thrown.

The fruit is beyond my reach.
to be within reach of cannon shot

The power of stretching out or extending action, influence, or the like; power of attainment or management; extent of force or capacity.
Extent; stretch; expanse; hence, application; influence; result; scope.
(informal) An exaggeration; an extension beyond evidence or normal; a stretch.

To call George eloquent is certainly a reach.

(boxing) The distance a boxer's arm can extend to land a blow.
An extended portion of land or water; a stretch; a straight portion of a stream or river, as from one turn to another; a level stretch, as between locks in a canal; an arm of the sea extending up into the land.
(nautical) Any point of sail in which the wind comes from the side of a vessel, excluding close-hauled.
Origin
From Middle English rechen, from Old English rǣċan ("to reach"), from Proto-Germanic *raikijanÄ…, from the Proto-Indo-European *h₃reǵ- ("to stretch"). Cognate with Dutch reiken, German reichen.
Acronym
Registration, Evaluation and Authorisation of Chemicals
Usage notes
Often spelled Reach
---