range

range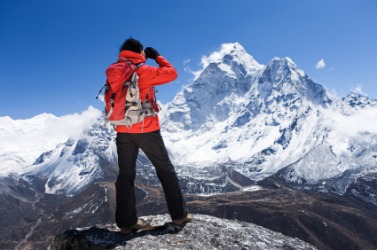 A hiker views a snow covered mountain range.
noun
The definition of a range is a series of things or the limit to which something can reach or a place where animals live and eat.

An example of range is a group of mountains.
An example of range is the maximum distance a gun can shoot a bullet.
An example of range is a large area of land with buffalo.
verb
Range is defined as to set or place in order or position.

An example of range is to line students up from tallest to shortest.
---
range
transitive verb
ranged

,

rang′ing
to arrange in a certain order; esp., to set in a row or rows
to put into the proper class or classes; systematize
to place with others in a cause, party, etc.: to range oneself with the rebels
to put (a gun, telescope, etc.) in a line with the target or object, at a proper angle of elevation; train

Now Rare

to make level or even
to travel over or through; roam about: to range the woods
to travel or move along: to range the coastline
to put out (cattle, etc.) to graze on a range
to arrange (the anchor cable) in even rows on deck
Origin of range
Middle English
rangen
from Old French
ranger,
variant, variety of
rengier,
to arrange in a circle, row (from source Middle English
rengen
) from
renc
from Frankish an unverified form
hring,
akin to OE, Old High German
hring,
ring
to extend, reach, or lie in a given direction or in a row: hills ranging toward the south
to wander about; roam
to move about an area, as in hunting: dogs ranging through the woods
to have a specified range: a gun that ranges five miles
to vary between stated limits: children ranging in age from 5 to 12

Biol.

to be native to a specified region
a row, line, or series; rank
a class, kind, or order
a series of connected mountains or hills considered as a single system

the maximum effective horizontal distance that a weapon can fire its projectile
the horizontal distance from a weapon to its target
the path of flight for a missile or rocket
the distance to or from any target, goal, or object of interest: to view a wild animal at close range

the maximum distance a plane, etc. can travel without fueling

a place for shooting practice
a place for testing rockets in flight

the full extent over which something moves or is heard, seen, understood, effective, etc.; scope: the range of one's studies
full extent of pitch, from highest to lowest tones, of a voice, instrument, composition, etc.
a wandering or roaming
a large, open area of land over which livestock can wander and graze
the limits of possible variations of amount, degree, etc.: a wide range of prices
a unit for cooking, typically including an oven and surface heating units and usually operated by gas or electricity
in U.S. public surveying, a strip of land between two meridian lines six miles apart, constituting a row of townships

Biol.

the region to which a plant or animal is native

Math.

the set of all distinct values that may be taken on by a given function

Statistics

the difference between the largest and smallest values in a sample
Origin of range
ME
reng
< OFr
renc
of a range, or open grazing place
---
range
noun
a. A number or grouping of things in the same category or within specified limits: offers a range of financial services; jobs at different pay ranges.

b. An amount or extent of variation: a wide price range; the range of genetic diversity.

c. Music The gamut of tones that a voice or instrument is capable of producing. Also called compass .

d. A class, rank, or order: the lower ranges of society.

a. Extent of perception, knowledge, experience, or ability: Calculus is simply out of my range.

b. The area or sphere in which an activity takes place: beyond the range of the court's jurisdiction.

a. The maximum extent or distance limiting operation, action, or effectiveness, as of a sound, radio signal, instrument, firearm, or aircraft: the limited range of the telescope; out of range of their guns; within hearing range.

b. The maximum distance that can be covered by a vehicle with a specified payload before its fuel supply is exhausted.

c. The distance between a projectile weapon and its target.

a. A place equipped for practice in shooting at targets.

b. A testing area at which rockets and missiles are launched and tracked.

c. A place or business where golf shots can be practiced.

An extensive area of open land on which livestock wander and graze.
The geographic region in which a plant, animal, or other organism normally lives or grows.
The opportunity or freedom to wander or explore: We had free range of the campus.

a. Mathematics The set of all values a given function may take on.

b. Statistics The difference or interval between the smallest and largest values in a frequency distribution or a set of data.

A group or series of things extending in a line or row, especially a row or chain of mountains.
One of a series of double-faced bookcases in a library stack room.
A north-south strip of townships, each six miles square, numbered east and west from a specified meridian in a US public land survey.
A stove with spaces for cooking a number of things at the same time.
verb
ranged, rang·ing, rang·es
verb
intransitive
To vary within specified limits: sizes that range from small to extra large.
To extend in a particular direction: a river that ranges to the east.
To cover or have application to a number of things: Their conversation ranged over the major issues of the day. Her responsibilities range across all aspects of the negotiations.

a. To move through, along, or around in an area or region: Raiders ranged up and down the coast.

b. To wander freely; roam: allowed the animals to range freely.

To look over something or around an area or place: The teacher's eyes ranged over the class.
To live or grow within a particular region: "Some animals and plants range over a large portion of the world, yet retain the same character" ( Charles Darwin )
verb
transitive
To arrange or dispose in a particular order, especially in rows or lines: "In the front seats of the galleries were ranged the ladies of the court" ( Carolly Erickson )
To assign to a particular category; classify: Her works are often ranged under the headings Mystery and Science Fiction.
To move through or along or around in (an area or region): The scouts ranged the mountain forests. The patrol boat ranged the coast.
To look over or throughout (something): His eyes ranged the room, looking for the letter.
To turn (livestock) onto an extensive area of open land for grazing.

a. To align (a gun, for example) with a target.

b. To determine the distance of (a target).

c. To be capable of reaching (a maximum distance).

Nautical To uncoil (an anchor cable) on deck so the anchor may descend easily.
Origin of range
Middle English
row, rank
from
Old French
from
earlier
renge
from
rengier
to put in a row
from
renc, reng
row
of Germanic origin
; see
sker-
2
in Indo-European roots.
---
range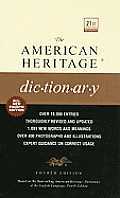 range
ambit
compass
orbit
purview
reach
scope
sweep
These nouns denote an area within which something acts, operates, or has power or control:
the range of a nuclear missile; the ambit of municipal legislation; information within the compass of the article; countries within the political orbit of a world power; regulations under the government's purview; outside the reach of the law; issues within the scope of an investigation; outside the sweep of federal authority.
See Also Synonyms at
wander
.
---

---
range - Computer Definition
(1) In data entry validation, a group of values from a minimum to a maximum.
(2) With spreadsheets, a series of cells that are worked on as a group. It may refer to a row, column or rectangular block defined by one corner and its diagonally opposite corner.
(3) A geographic distance.
(4) A group of frequencies.
---