noun
Disorder is defined as a state of confusion or a mental or physical problem that interrupts normal function.

A room that is really messy is an example of a room in disorder.
A learning disability that makes it hard for you to learn normally is an example of a disorder.
A group of demonstrators in front of a government building is an example of a disorder.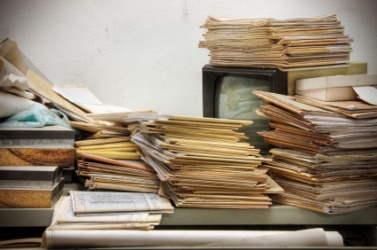 A desk in disorder.
---
disorder
noun
a lack of order; confusion; jumble
a breach of public peace; riot
a disregard of system; irregularity
an upset of normal function; ailment
Origin of disorder
probably ; from French
désordre
transitive verb
to throw into disorder; disarrange
to upset the normal functions or health of
---
disorder
noun
A lack of order or regular arrangement; confusion.
A breach of civic order or peace; a public disturbance.
An ailment that affects the function of mind or body: an eating disorder.
transitive verb
dis·or·dered
,
dis·or·der·ing
,
dis·or·ders
To throw into confusion or disarray.
To disturb the normal physical or mental health of; derange.
---
disorder
Noun
(plural disorders)
Absence of order; state of not being arranged in an orderly manner.

After playing the children left the room in disorder.

A disturbance of civic peace or of public order.

The class was thrown into disorder when the teacher left the room
The army tried to prevent disorder when claims the elections had been rigged grew stronger.

(medicine) A physical or psychical malfunction.

Bulimia is an eating disorder.
---