noun
Illness is defined as a sickness or disease, or to a period of sickness and disease.

A cold or a virus is an example of an illness.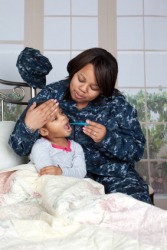 A little boy suffering from an illness.
---
illness
noun
the condition of being ill, or in poor health; sickness; disease

Obsolete

wickedness
---
illness
noun
a. Poor health resulting from disease of body or mind; sickness.

b. A disease.

Obsolete

a. The quality of being disagreeable or unpleasant.

b. Evil; wickedness.
---
illness
Noun
(countable and uncountable, plural illnesses)
(countable) An instance of a disease or poor health.
(uncountable) A state of bad health or disease.
---