peace

peace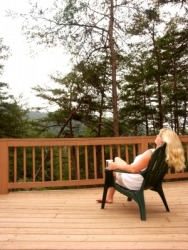 A moment of peace.
noun
Peace is calmness and tranquility, a time when there are no wars going on or the state of having no war or conflict.

An example of peace is a feeling you have on a quiet Sunday morning as you sit on a deck in the woods and watch the birds.
An example of peace is when a war between two countries end and all are getting along.
---
peace
freedom from war or a stopping of war
a treaty or agreement to end war or the threat of war
freedom from public disturbance or disorder; public security; law and order
freedom from disagreement or quarrels; harmony; concord
an undisturbed state of mind; absence of mental conflict; serenity
calm; quiet; tranquillity
Origin of peace
Middle English
pais
from Old French from Classical Latin
pax
(gen.
pacis
) from Indo-European base an unverified form
pak-,
to fasten from source fang, Classical Latin
pacisci,
to confirm an agreement,
pangere,
to fasten
to be or become silent or quiet: obs. except in the imperative
at peace
free from war
quiet; in repose
keep the peace
to avoid or prevent violation of law and public order
make one's peace with
to effect a reconciliation with
make peace
to end hostilities, settle arguments, etc.
Peace
river in W Canada, flowing from N British Columbia east & northeast into the Slave River in NE Alberta: 945 mi (1,521 km)
Origin of Peace
after
Peace Point,
where Cree and Beaver Indians made a peace pact
---
peace
noun
The absence of war or other hostilities.
An agreement or a treaty to end hostilities: negotiated the peace.
Freedom from quarrels and disagreement; harmonious relations: roommates living in peace with each other.
Public security and order: was arrested for disturbing the peace.
Inner contentment; serenity: peace of mind.
interjection
Used as a greeting, a farewell, or a request for silence.
Origin of peace
Middle English
pes
from
Old French
pais, pes
from
Latin
pāx
pāc-
; see
pax
.
---
peace

---