conflict

con·flict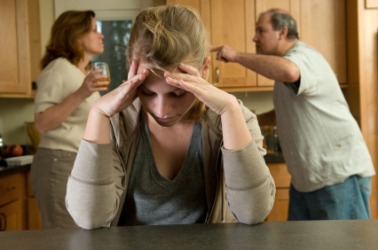 A girl is distressed by the conflict between her parents.
noun
The definition of a conflict is a fight or disagreement.

An example of conflict is an argument over parenting styles.
verb
Conflict means to clash with someone or something.

An example of conflict is to disagree with someone over opposite opinions.
---
conflict
Obs.

to fight; battle; contend
to be antagonistic, incompatible, or contradictory; be in opposition; clash: ideas that conflict
Origin of conflict
Middle English
conflicten
from Classical Latin
conflictus
, past participle of
confligere,
to strike together from
com-,
together +
fligere,
to strike: see inflict
a fight or struggle, esp. a protracted one; war
sharp disagreement or opposition, as of interests or ideas; clash
emotional disturbance resulting from a clash of opposing impulses or from an inability to reconcile impulses with realistic or moral considerations

Rare

collision of moving bodies
---
conflict
noun
A state of open, often prolonged fighting; a battle or war.
A state of disagreement or disharmony between persons or ideas; a clash: a conflict over water rights.
Psychology An emotional or mental disturbance resulting from the opposition or simultaneous functioning of mutually exclusive impulses, desires, or tendencies.
Opposition between characters or forces in a work of drama or fiction, especially when motivating or shaping the action of the plot.
intransitive verb
con·flict·ed, con·flict·ing, con·flicts
To be in or come into opposition; differ.
Archaic To engage in warfare.
Origin of conflict
Middle English
from
Latin
cōnflīctus
collision
from
past participle of
cōnflīgere
to strike together
com-
com-
flīgere
to strike
Related Forms:
---
conflict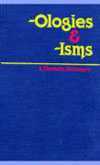 See also war.
antagonist
an opponent in any kind of contest or conflict. Also called
antipathist
.
antipathist
Rare
. an antagonist.
antipathy
an attitude of antagonism or aversion.
commination
the act of threatening, especially revenge or punishment.
contumacy
a refusal to obey; defiance.
duelist, duellist
1.
a person engaged in a duel.
2.
a person skilled at dueling.
feudist
a person who participates in a feud or other conflict.
insurgentism
the state of being an insurgent or rebel; the activities of insurgents or rebels.
Jacquerie
a revolt of peasants against the social classes above them.
monomachy, monomachia
single combat; a duel. —
monomachist
,
n
.
neutrality
the state or position of being impartial or not allied with or committed to any party or viewpoint in a conflict, especially a war or armed conflict, —
neutral
,
n., adj
.
opponency
1.
the state or quality of being an opponent.
2.
an act or instance of opposing.
oppugnancy
1.
the state or quality of being an antagonist.
2.
an act or instance of antagonism. —
oppugnant
,
adj
.
pacation
Rare
. the act or process of appeasing.
rebeldom
1.
rebels collectively or as a group.
2.
an area or region held by rebels.
sciamachy
battle with shadows or imaginary enemies.
velitation
a skirmish or other minor conflict.
---
conflict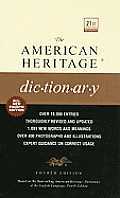 conflict
contest
combat
fight
These nouns denote struggle between opposing forces for victory or supremacy.
Conflict
applies both to open fighting between hostile groups and to a struggle between antithetical forces:
"The kind of victory MacArthur had in mind . . . victory by expanding the conflict to all of China—would have been the wrong kind of victory"
(Harry S. Truman).
"Fortunately analysis is not the only way to resolve inner conflicts"
(Karen Horney).
Contest
can refer either to friendly competition or to a hostile struggle to achieve an objective:
a spelling contest; the gubernatorial contest.
Combat
most commonly implies an encounter between two armed persons or groups:
"Alexander had appeared to him, armed for combat"
(Connop Thirlwall).
Fight
usually refers to a clash involving individual adversaries:
A fight was scheduled between the world boxing champion and the challenger.
"There is nothing I love as much as a good fight"
(Franklin D. Roosevelt).
See Also Synonyms at
discord
.
---

Verb
(third-person singular simple present conflicts, present participle conflicting, simple past and past participle conflicted)
(intransitive, with 'with') To be at odds (with); to disagree or be incompatible
Origin
From Latin conflictus, past participle of confligere ("to strike together"), from com- ("together") (a form of con-) + fligere ("to strike")
---