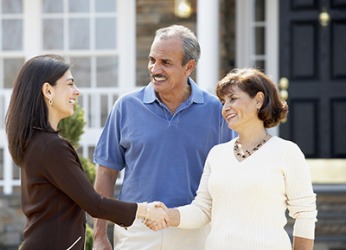 A schism emerged between the residents in the neighborhood over the HOA rules, but fortunately it was resolved at a special community meeting.
noun
The definition of a schism is a split of a group into different sections as a result of a difference in beliefs.

When members of a church congregation disagree and divide into two separate churches based on their different beliefs, this is an example of a schism.
---
schism
a split or division in an organized group or society, esp. a church, as the result of difference of opinion, of doctrine, etc.
the act of causing or trying to cause a split or division in a church
any of the sects, parties, etc. formed by such a split
Origin of schism
Middle English
scisme
from Old French
cisme
from Ecclesiastical Late Latin
schisma
from Classical Greek from
schizein
, to cleave, cut: see schizo-
---
schism
noun
A separation or division into factions: "

[He]

found it increasingly difficult to maintain party unity in the face of ideological schism over civil rights" ( Nick Kotz )

a. A formal breach of union within a religious body, especially a Christian church.

b. The offense of attempting to produce such a breach.
Origin of schism
Middle English
scisme
from
Old French
from
Latin
schisma
schismat-
from
Greek
skhisma
from
skhizein
to split
; see
skei-
in Indo-European roots.
Usage Note: The word schism, which was originally spelled scisme, cisme, and sisme in English, is traditionally pronounced (sĭz′əm), without a (k) sound. The modern spelling with the h dates back to the 16th century, when the word was respelled to resemble its Latin and Greek ancestors. The pronunciation with (k), (skĭz′əm), was long regarded as incorrect, but it has become so common in both British and American English that it gained acceptability and now predominates in standard American usage. In our 1997 survey, 61 percent of the Usage Panel indicated that they use (skĭz′əm), while 31 percent said they use (sĭz′əm). A smaller number, 8 percent, preferred a third pronunciation, (shĭz′əm). These figures are similar to the percentages in the 1987 survey, suggesting that the two predominant pronunciations should continue to see widespread use for the foreseeable future.
---
schism

Noun
(plural schisms)
A split or separation within a group or organization, typically caused by discord.
(religion) A formal division or split within a religious body.

The schism between Sunnis and Shias happened quite early in Islamic history.
Origin
From Old French cisme or scisme, from Ancient Greek σχίσμα (skhisma, "division"), from σχίζω (skhizō, "I split").
---