rent

rent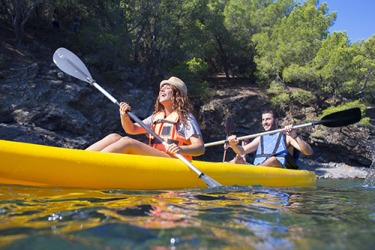 Mike and Karen rented a kayak for the day because they both enjoy outdoor adventures.
noun
Rent is money paid for the use of a property or home belonging to someone else.

An example of rent is what you pay to your landlord to live in your apartment.
verb
To rent is to pay for the temporary use of something.

An example of rent is when you pay to live in an apartment owned by someone else.
---
rent
a stated return or payment for the temporary possession or use of a house, land, or other property, made, usually at fixed intervals, by the tenant or user to the owner

Obs.

real estate or other property yielding an income
income; revenue

Econ.

income from the use of land
an additional amount paid or accruing to the owner of an economic resource, as a tract of land, that is the result of some special or unique attribute, as a desirable location
Origin of rent
Middle English from Old French
rente
from Late Latin an unverified form
rendita
(pp. of an unverified form
rendere:
see render), for Classical Latin
reddita (pecunia)
, paid (money)
to get temporary possession and use of (a house, land, etc.) by paying rent
to get the temporary use of (a car, tool, furniture, etc.) by paying a fee

to give temporary possession and use of in return for the payment of rent or a fee; lease or let: often with out
to be leased or let for rent or a fee
to lease or let a place or thing
a hole or gap made by rending or tearing, as a torn place in cloth, a fissure in the earth, etc.
a breach of relations, as between persons or in an organized group; schism
Origin of rent
noun use of obsolete or dialect, dialectal
rent,
variant, variety of rend
---
rent
noun
a. Payment, usually of an amount fixed by contract, made by a tenant at specified intervals in return for the right to occupy or use the property of another.

b. A similar payment made for the use of a facility, equipment, or service provided by another.

The return derived from cultivated or improved land after deduction of all production costs.
The difference between the price paid for use of a resource whose supply is inelastic and the minimum price at which that resource would still be provided. Also called economic rent .
verb
rent·ed, rent·ing, rents
verb
transitive
To obtain occupancy or use of (another's property) in return for regular payments.
To grant temporary occupancy or use of (one's own property or a service) in return for regular payments: rents out TV sets.
verb
intransitive
To be for rent: The cottage rents for $1,200 a month.
Origin of rent
Middle English
rente
from
Old French
from
Vulgar Latin
rendita
from feminine past participle of
*rendere
to yield, return
; see
render
.
Related Forms:
verb
A past tense and a past participle of
rend
noun
An opening made by rending; a rip.
A breach of relations between persons or groups; a rift.
---
rent

Noun
(plural rents)
(economics) A profit from possession of a valuable right, as a restricted license to engage in a trade or business.

A New York city taxicab license earns more than $10,000 a year in rent.

An object for which rent is charged or paid.
Alexander Pope

So bought an annual rent or two, / And liv'd, just as you see I do.
Verb
(third-person singular simple present rents, present participle renting, simple past and past participle rented)
To occupy premises in exchange for rent.
To grant occupation in return for rent.
To obtain or have temporary possession of an object (e.g. a movie) in exchange for money.
Origin
Old French rente, from Vulgar Latin rendere ("to render").
Verb
Simple past tense and past participle of rend.
Origin
Middle English renten ("to tear"). Variant form of renden.
---
rent - Legal Definition
n
Compensation (usually monetary) paid for the occupancy or use of (usually real) property.
---