noun
Lease is defined as a legal document in which the terms of an agreement are set out for a person to use someone else's property for a specific period of time.

An example of a lease is the contract under which you agree to rent an apartment for a period of time for a specific amount of money each month.
verb
The definition of lease is to rent property out to someone or to agree to rent someone else's property.

An example of lease is when you rent your apartment out to a tenant.
An example of lease is when you decide to rent an apartment to live in.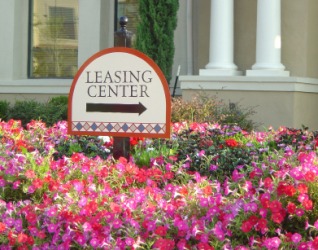 This sign indicates where you would go to lease an apartment.
---
lease
noun
a contract by which one party (landlord, or lessor) gives to another (tenant, or lessee) the use and possession of lands, buildings, property, etc. for a specified time and for fixed payments
the period of time for which such a contract is in force: a two-year lease
the property that is leased
Origin of lease
Middle English
leas
; from Anglo-French
les
; from Old French
lais
; from
laissier:
see leash
new lease on life
another chance to lead a happy life, be successful, etc. because of a new turn of events
---
lease
noun
A contract granting use or occupation of property during a specified period in exchange for a specified rent or other form of payment.
The term or duration of such a contract.
transitive verb
leased
leased
,
leas·ing
,
leas·es
To grant use or occupation of under the terms of a contract.
To get or hold by such a contract.
Origin of lease
Middle English
les
, from Anglo-Norman, from
lesser
,
to lease
, variant of Old French
laissier
,
to let go
, from Latin
laxāre
,
to loosen
, from
laxus
,
loose
; see
slēg-
in Indo-European roots.
Related Forms:
---
lease
---
lease - Investment & Finance Definition
A temporary transfer of ownership of an asset, such as real estate or a car, for a set period of time. Regular monthly payments are due on the lease and the lessee is responsible for any maintenance or upkeep expenses. At the end of the lease period, the property reverts back to the owner. However, the lessee may have an option to buy the property at the end of the contract period. Leases often enable a company or individual to have the use of the equipment or property for a significantly lower cost than an outright acquisition. A lease also has the benefit of allowing the lessee to use the most up-to-date equipment or property that is available while avoiding any of the market risk that comes with ownership.
---
lease - Legal Definition
n
An agreement in which the right of occupancy or use of real property, or the right to use personal property, is conveyed to another for a set period of time in return for consideration, typically in the form of periodic payments.
gross lease
Lease in which a tenant pays a flat sum inclusive of all utilities and other expenses.
month-to-month lease
Rental of property without a long term contractual obligation; in actuality, not a lease.  May require one month's notice in order to terminate, depending on local or state law.
net lease
Lease in which tenant pays a rental amount for property, plus additional obligations for utilities, taxes, etc.
parol lease
Oral agreement for tenancy; see parol.
percentage lease
Business lease agreement whereby the amount to be paid is based on a specified percentage of tenant's gross or net profits; usually a minimum rental amount is stated. 
sublease
An agreement under which the lessee of real property conveys his rights, or some subset of them, to a third party.
---