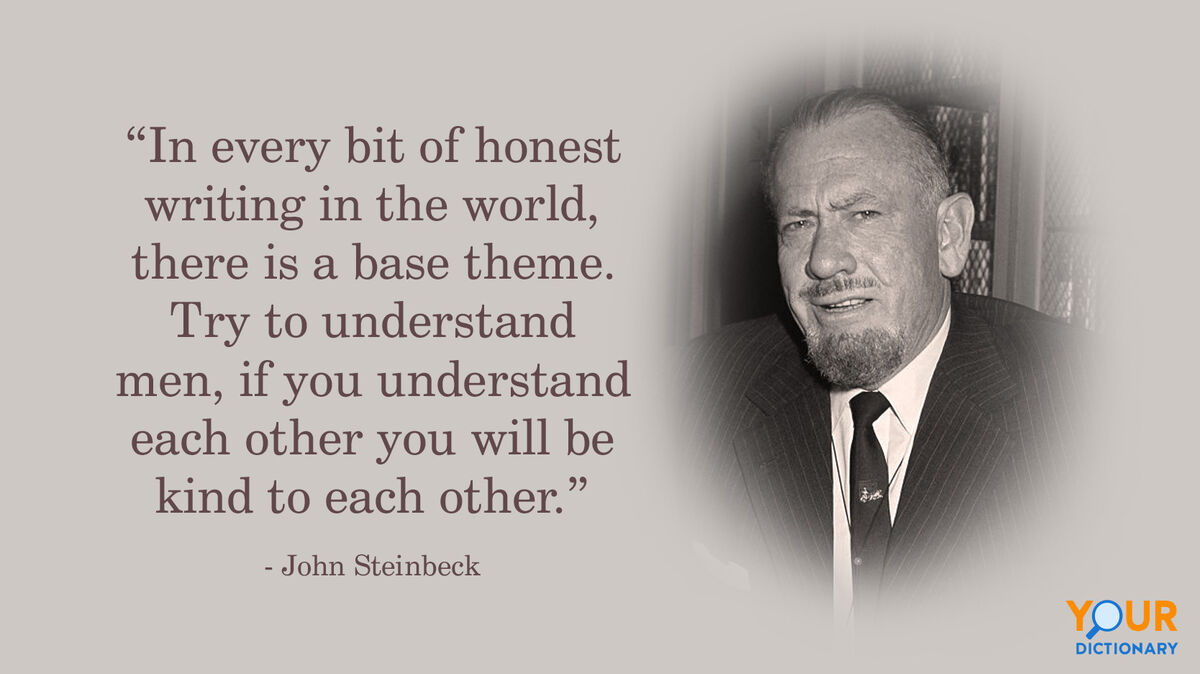 John Steinbeck was one of the great American writers of the 20th century. So much so that he won the 1962 Nobel Prize in Literature for his iconic and innovative writings. His classic novels like East of Eden, Of Mice and Men and The Grapes of Wrath captured – and deconstructed – the American dream and challenged social perception.
Inspiring Quotes From John Steinbeck
Steinbeck's novels are staples of the American literary canon because of their subversive style and witty words. They also contain a number of unforgettable quotes that anyone can relate to.

"All great and precious things are lonely." - East of Eden

"And now that you don't have to be perfect, you can be good." - East of Eden

"There's more beauty in truth, even if it is dreadful beauty." - East of Eden

"In every bit of honest writing in the world, there is a base theme. Try to understand men, if you understand each other you will be kind to each other." - Of Mice and Men

"There ain't no sin and there ain't no virtue. There's just stuff people do." - The Grapes of Wrath

"And the little screaming fact that sounds through all history: repression works only to strengthen and knit the repressed." - The Grapes of Wrath

"I wonder how many people I've looked at all my life and never seen." - The Winter of Our Discontent

"It's so much darker when a light goes out than it would have been if it had never shone." - The Winter of Our Discontent

"To be alive at all is to have scars." - The Winter of Our Discontent

"I was born lost and take no pleasure in being found." - Travels with Charley: In Search of America

"Ideas are like rabbits. You get a couple and learn how to handle them, and pretty soon you have a dozen." - Interview with Robert van Gelder (April 1947), quoted in John Steinbeck, Writer: A Biography
Before Steinbeck, there were many other great American authors of poetry and prose. Peruse some quotes from a few of them.