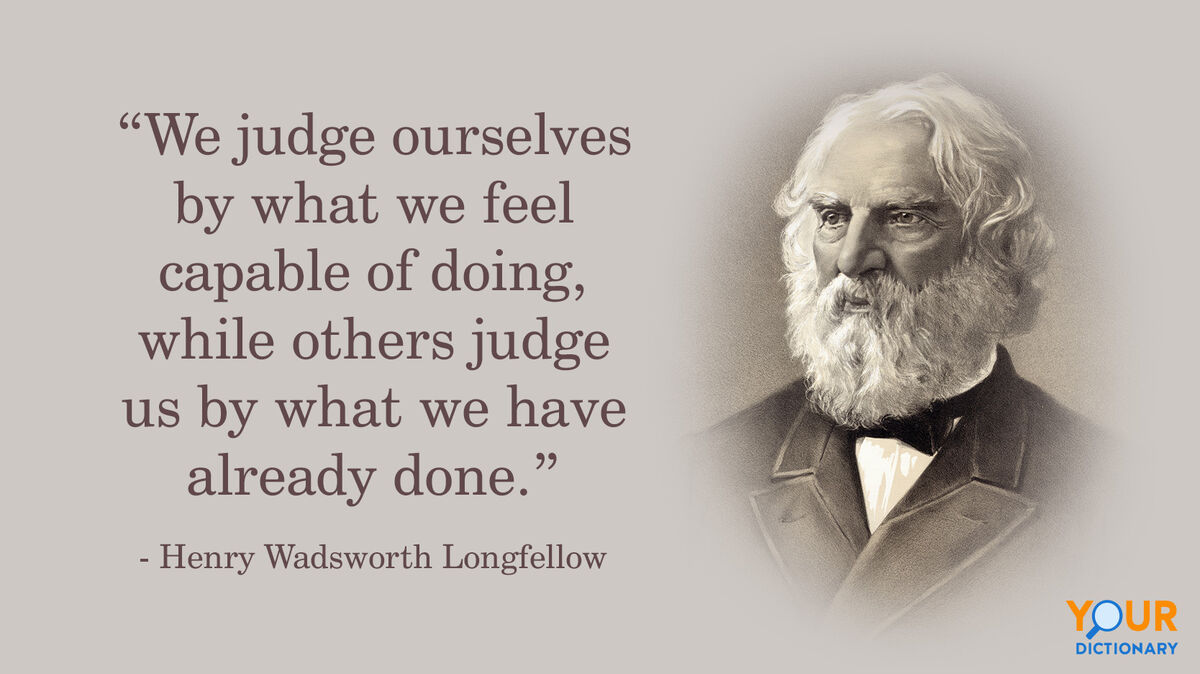 Henry Wadsworth Longfellow was one of America's great poets who wrote witty and often mythical poetry for adults and children alike. His approachable style had mass appeal both during his lifetime and in modern times, and his poems often had a musical quality that made his words sing.
Henry Wadsworth Longfellow's Most Memorable Quotes
Henry Wadsworth Longfellow wrote many poems that feature memorable quotes about language, love, life, and death.
"Music is the universal language of mankind — poetry their universal pastime and delight." - Outre-Mer

"Look, then, into thine heart, and write!" - "Voices of the Night"

"The love of learning, the sequestered nooks,/ And all the sweet serenity of books."- "Morituri Salutamus"

"The heights by great men reached and kept/ were not attained by sudden flight,/ but they, while their companions slept,/ were toiling upward in the night." - The Ladder of St. Augustine

"Lives of great men all remind us/ we can make our lives sublime,/ and, departing, leave behind us/ footprints on the sands of time;" - "A Psalm of Life"

"Believe me, every heart has its secret sorrows, which the world knows not, and oftentimes we call a man cold, when he is only sad."- Hyperion

"Look not mournfully into the Past. It comes not back again. Wisely improve the Present. It is thine. Go forth to meet the shadowy Future, without fear, and with a manly heart." - Hyperion

"Into each life some rain must fall." - "The Rainy Day"

"We judge ourselves by what we feel capable of doing, while others judge us by what we have already done." - Kavanagh: A Tale

"No one is so accursed by fate,/ No one so utterly desolate,/ But some heart, though unknown,/ Responds unto his own." - "Endymion"
Great Words From Great Poets
Explore great works and words from some of the most influential English-language poets in history.