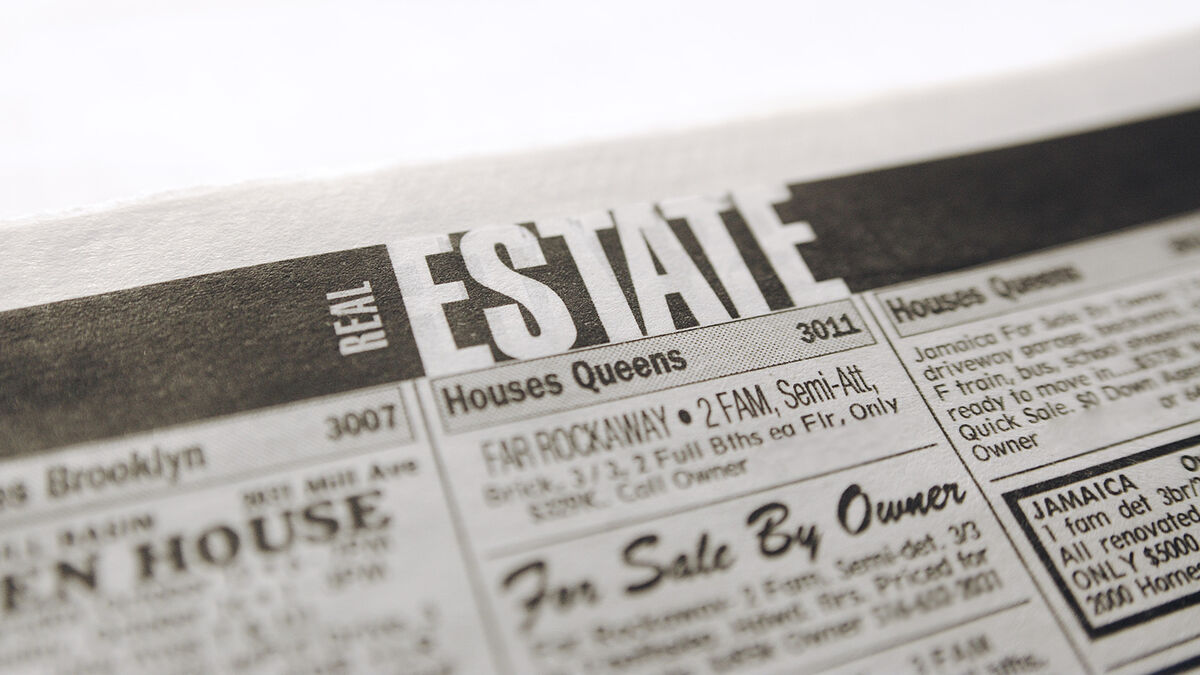 Real estate abbreviations are important to save time and money. If they were not used, the ads for a home could get quite lengthy. Usually, the realtor's website will give a good description without the real estate abbreviations.
Common Real Estate Abbreviations
There are many abbreviations used in real estate, but the following list includes the more common ones you've probably heard before. In the abbreviations, you may see differences in which letters get capitalized and which don't depending on the realtor/publication.
3B/2B - three bedrooms and two bathrooms
2C - two-car garage
A/C - air conditioning
Appls - appliances
Apt - apartment
Ba - bathroom
Br - bedroom
CAC - central air conditioning
Ch - central heat
D/D - dishwasher and a garbage disposal
Dk - deck
Det - detached garage
Dr/Fdr - dining room/formal dining room
Fag - forced air gas
F/Fin Bsmt - fully finished basement
FMV - fair market value
Fp - fireplace
FSBO - for sale by owner
Gar - garage
Hdw - hardwood floors
HOA - homeowners association
Kit - kitchen
La - living area
Lr - living room
MLS - Multiple Listing Service; database of real estate for sale
Ofc - office
Pl - swimming pool
Pvt - private
Pwdr Rm - powder room or half bath
RTO - rent to own
Sfh - single family home
Spac - spacious
Upr - upper floor
W/D - washer and dryer
All of these abbreviations are commonly used to describe the features of a house or commercial property. Abbreviations on the list may have capitalization variations.
Ac - acre
Aek - all electric kitchen
Att - attached garage
Brk - brick
Cath ceil - cathedral ceiling
Cldsc - cul-de-sac
C/Vac - central vacuum
Cp - carport
Elv - elevator
Feat - features
Flr - floor
Gard - garden
Gdo - garage door opener
Grmet Kit - gourmet kitchen
Grt Rm - great room
Hi Ceils - high ceilings
Mba - master bedroom with bathroom
Osp - off-street parking is available
Smart -a computer controls some electronic devices like heating, alarms, and lights
Str - on-street parking
Vw - view or views
Wic - walk-in closet
Real Estate Broker Abbreviations
This list of real estate investing abbreviations is useful for real estate brokers. These abbreviations are typically written in all capital letters.
ARV – after-repaired value
CCIM – Certified Commercial Investment Member
COO or C of O – certificate of occupancy
CMA – comparative market analysis
COCR or CCR – cash on cash return
COF – cost of funds
CRE – commercial real estate
DTI – debt to income ratio
FMR – fair market rent
FMV – fair market value
GRM – gross rent multiplier
HML –hard money lender
IRA – individual retirement account
IRR – internal rate of return
JV – joint venture
L/O – lease option
LLC – Limited Liability Company
LLP – Limited Liability Partnership
LTV – loan to value
MAO – maximum allowable offer
MLA - market leasing assumption
NNN – triple net lease
NOI – net operating income
NOO – non-owner occupied
OO – owner occupied
O/F – owner finance
P&S – purchase and sale
PCF – price to cash flow (ratio)
PITI – principal, interest, taxes and insurance
PUD – planned unit development
Q Pos - available for quick possession
REI – real estate investing
REO – real estate owned
ROI – return on investment
TT - transfer tax
Real Estate Contract and Financing Abbreviations
If you need help understanding your mortgage or contract, these are some of the more common real estate, legal, and financial abbreviations you'll see. All abbreviations on this list are typically written in all capital letters.
AMORT – amortization
APR – annual percentage rate
ARM – adjustable rate mortgage
CCR – conditions, covenants, and restrictions
CFD – contract for deed
CLTV – combined loan to value
CAP – capitalization
DOS – due on sale clause
DOT – deed of trust
EMC – earnest money contract
FCRA – Fair Credit Reporting Act
I/O– interest only (loan)
LOC – line of credit
LOI – letter of intent
LPOA – limited power of attorney
MOS - memorandum of sale
PCOA - post closing occupancy agreement
PMI – private mortgage insurance
POA – power of attorney
POF – proof of funds
Sub2 – subject to existing financing
TIL – Truth In Lending
Abbreviations for Real Estate Groups and Certifications
Real estate agents and other real estate professionals often need to have specific certifications and may work with or belong to different associations or groups. These abbreviations are typically written in all capital letters.
ABR – Accredited Buyer Representative
ACRP - Association of Commercial Real Estate Professionals
AMO – Accredited Management Organization
CBR – Certified Buyer Representative
CHMS – Certified Home Marketing Specialist
CLHMS – Certified Luxury Home Marketing Specialist
CNS – Certified Negotiation Specialist
CPM – Certified Property Manager
CRB – Certified Real Estate Broker
CRS – Certified Residential Specialist
FDIC – Federal Deposit Insurance Corporation
FEMA – Federal Emergency Management Agency
FHA – Federal Housing Administration
FHLMC – Freddie Mac (Federal Home Loan Mortgage Corporation)
GNMA – Ginnie Mae (Government National Mortgage Association)
GRES – Graduate Real Estate Society
GRI – Graduate REALTOR® Institute
HUD – Housing and Urban Development
NAA - National Association of Appraisers
NAR – National Association of Realtors
REALTOR® – Member of the National Association of Realtors
REBNY – Real Estate Board of New York
REIA – Real Estate Investors Association
SRES – Senior Real Estate Specialist
Real Estate By the Letters