breach

breach
noun
The definition of a breach is a break, or violation.

An example of a breach is an agreement that has been broken.
An example of a breach is a person violating their probation.
verb
Breach is defined as break or violate.

An example of breach is breaking a hole in the sea wall.
An example of breach is breaking a contract.
---
breach
Obs.

a breaking or being broken
a failure to observe the terms, as of a law or promise, the customary forms, etc.; violation; infraction
an opening made by a breakthrough, as in a wall, line of defense, etc.
a broken or torn place or part
a breaking of waves over or upon a ship, sea wall, etc.
a whale's leap clear of the water
a break in friendly relations
Origin of breach
Middle English
breche
from Old English
bryce
from
brecan
(see break); influenced, influence by Old French
breche
from Old High German
brecha,
of same origin, originally
to make a breach in; break open or through
to break or violate (a contract, covenant, etc.)
to leap clear of the water: said of a whale
---
breach
noun
a. An opening, tear, or rupture.

b. A gap or rift, especially in a solid structure such as a dike or fortification.

A violation or infraction, as of a contract, law, legal obligation, or promise.
A breaking up or disruption of friendly relations; an estrangement.
A leap of a whale from the water.
The breaking of waves or surf.
verb
breached, breach·ing, breach·es
verb
transitive
To make a hole or gap in; break through.
To break or violate (an agreement, for example).
verb
intransitive
To leap from the water: waiting for the whale to breach.
To develop a hole or opening. Used especially of protective embankments: The rising river caused the levee to breach.
Origin of breach
Middle English
breche
from
Old English
brēc
; see
bhreg-
in Indo-European roots.
breach
humpback whale breaching
---
breach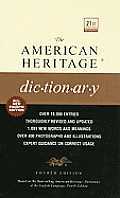 breach
infraction
violation
transgression
trespass
infringement
These nouns denote an act or instance of breaking a law or regulation or failing to fulfill a duty, obligation, or promise.
Breach
and
infraction
are the least specific:
Revealing the secret would be a breach of trust. Infractions of the rules will not be tolerated.
A
violation
is committed willfully and with complete lack of regard for legal, moral, or ethical considerations:
In violation of her contract, she failed to appear.
Transgression
most often applies to divine or moral law:
"The children shall not be punished for the father's transgression"
(Daniel Defoe).
Trespass
implies willful intrusion on another's rights, possessions, or person:
"In the limited and confined sense

[trespass]

signifies no more than an entry on another man's ground without a lawful authority"
(William Blackstone).
Infringement
is most frequently used to denote encroachment on another's rights:
"Necessity is the plea for every infringement of human freedom"
(William Pitt the Younger).
---

Verb
(third-person singular simple present breaches, present participle breaching, simple past and past participle breached)
To make a breach in.

They breached the outer wall, but not the main one.

(nautical, of the sea) To break into a ship or into a coastal defence.
Origin
From Middle English breche, from Old English briċe, bryċe ("breach, fracture, breaking, infringement; fragment"), from Proto-Germanic *brukiz ("breach, fissure"), from Proto-Germanic *brukōną, *brekaną ("to break"). Cognate with Scots breach, breiche, bretch, breack ("breach"), Saterland Frisian breeke ("breach, break"), Dutch breuk ("breach"), German Bruch ("breach"). More at break.
See also:
breech
---
breach - Computer Definition
---
breach - Legal Definition
n
A violation of a law, obligation, or promise.
breach of the close
The common law trespass of entering another's land either unlawfully or without authorization.
breach of duty
The failure to perform a legal or moral obligation owed to a person or to the public.
The failure to act as required by the law.
The failure to exercise the care that a reasonable person would exercise in the same or similar situation.
breach of fiduciary duty
The failure of a fiduciary to fulfill his duties with a high standard of care.
breach of the peace
. The criminal offense of provoking violence, creating a public disturbance, or engaging in public conduct that offends public morals or undermines public safety. See also
bond
.
breach of promise
A common law action for breaking off a marriage engagement. Abolished in many states.
breach of trust
The breach by a trustee of the terms of a trust or of her general fiduciary duties.
breach of warranty
A violation of an express or implied agreement or warranty relating to the title, quality, content, or condition of goods sold or of goods delivered to a bailee.
---